by Delores C.S. James  |  12 March 2021  |  
I don't know when the shift happened.  
I started my position as a tenure-accruing assistant professor with the pressure to prove myself. To show that I belonged. To show that I was not an affirmative action hire.  
After all, I had already published three peer reviewed manuscripts from my master's thesis before I entered the doctoral program. Furthermore, I had moved through the doctoral program in just three years with several offers at top universities before graduation.  
I earned the reputation of being a tough but fair professor. I was kind to my students, but my focus was my research portfolio and getting tenured, which I earned at the end of my fifth year.
Eyes Wide Open
I don't know when the shift happened—the shift from being consumed with my research and the need to be perceived as being in command of my classes to paying attention to my students' anxieties, stressors, doubts, and fears. 
I think the shift might have happened when a student missed an 8:30 am exam. Okay, what will be the excuse this time? The email simply stated, "I was too embarrassed to come to class today because my boyfriend punched me in the face and I am black and blue. Please see attached photos."
Or, did the shift happen when a smiling student with a leg amputation asked that I pray she would get a donor heart? Bone cancer as a child had resulted in an amputated leg. Additionally, the treatment had weakened her heart and her first heart transplant had failed.  When I inquired why she was asking me for prayer, she simply stated that she was drawn to me.  I prayed with her.  She received a donor heart several weeks later.
The Shift Is My New Reality
My heart has widened, and my shoulders have broadened over the past few years. Last fall, a male freshman came to my office and cried uncontrollably for 15 minutes. "My parents found out I was gay and told me not to come home for Thanksgiving. My dad, the pastor, told me that I was no longer his son. My mom won't return my calls and I am going to kill myself." I held him and spoke words of comfort.  We then went to the emergency counseling center. He is no longer a threat to himself, and his sisters are trying to bridge the relationship between him and his parents.
I first saw the word "grace" in an academic setting in a student's email last semester.  "I know I have not attended many classes but your email checking up on me came at the right time. My boyfriend broke up with me and my grammy just died of cancer.  I have done well on my exams but know that my attendance points will hurt my grade. I know that you are a Christian, and I am asking you to extend grace to me."
Had there been no shift, then there would have been no grace.
---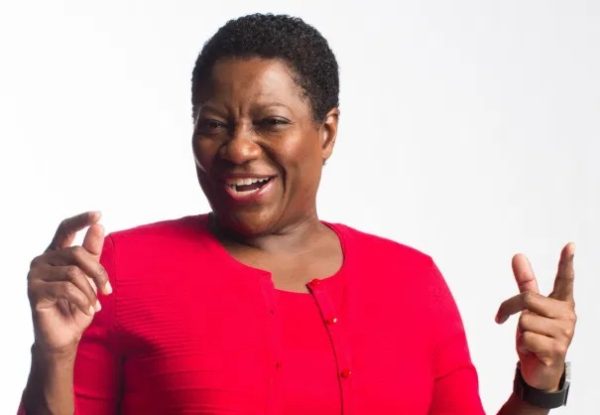 Delores C.S. James is an Associate Professor at the University of Florida and Founder of the "Keep It Tight Sisters" wellness blog and ministry. Her latest book, It's Our Time: A Call-and-Response Journal of Women's Voices, is available on Amazon. This article was originally published as a "Missional Moment" by Faculty Commons.