by Leah Burns  |  14 July 2019  |
Forgiveness is a word defined by action: it is a conscious choice to let go of the hate or resentment we may feel toward the people who have wronged us, and be willing to forgive even if a person does not want or deserve our forgiveness. Forgiveness does not include forgetting the pain someone else has caused us, or even excusing it; rather, it simply means to let go and allow ourselves to heal—and it is only through forgiveness that we will find healing.
Every day we either encounter someone in search of forgiveness or find ourselves in the pursuit of it. Corrie Ten Boom understood this concept more thoroughly than many today could even hope to comprehend. As World War II raged around Corrie and her family, a troubling social change started to show its ugly face. 
Antisemitism
Antisemitism had been festering in Europe for many years, although it was only when the Nazis provided a way for the public to vent their frustrations with the Jews that it became widely accepted. Holland was not exempt from the plague of hatred spreading throughout the world like a deadly poison. The decisions made collectively by a whole nation had the power to change the morals of each citizen and still do, but ultimately the choice is up to each individual. This choice was forced upon Corrie Ten Boom, and instead of keeping with the status quo, Corrie and the family she loved joined in the fight to right the wrongs committed and to redeem a country that had succumbed to the occupying power's philosophy of hate. Though the country had outwardly fallen to the Nazis there still remained in the hearts of a loyal few a love for king and country and a love for their fellow man.
It was May 1942, and the stage was set to change the rest of Corrie Ten Boom's life and that of her family. One knock on the old wooden door of the family's home by an elderly lady, and a decision was made in an instant to entertain a stranger, more specifically a Jew. This elderly lady was the first of over 800 Jews fleeing from certain death to cross the threshold of the Ten Boom family home.
A verse from the Bible comes to mind in regard to this event in the Ten Boom's life: "Be not forgetful to entertain strangers, for by doing so some have entertained angels unawares" (Hebrews 13:2). Sometimes a single decision we make in our lives can alter the direction our path in life will take us, and sometimes this path leads down roads that are laden with dangers. God does not promise to spare us from trials and heartache, only to be with us every step of the way, because in the end "He will heal the brokenhearted and bind up their wounds." 
Inevitably, as was the case of most who dared to disobey the Nazis, Corrie and her family were arrested and taken prisoner by the Gestapo. After being interrogated, the Ten Booms were thrown onto a train with thousands of innocent souls whose only crime was their shared heritage. The family was separated, with Corrie and her sister being sent to the same place. Months of torture, hard labor and starvation resulted in Corrie's sister dying, and Corrie's eventually being released only to find out her entire family had perished at the hands of the occupying power.
After the long war had ended Corrie Ten Boom dedicated her life to helping the survivors to heal, through forgiveness to their former captors. She traveled the world giving talks about her story but most of all about the power of forgiveness. 
Forgiveness by Example
On one such occasion Corrie found herself once again speaking to a crowd of eager listeners on the topic of forgiveness. In the crowd a familiar face appeared among the sea of strangers. This face was one that had haunted Corrie ever since she left the Buchenwald concentration camp. It was the man who had held captive the ones she loved most in the world and who was responsible for the torture and pain experienced by so many, including her beloved family.
To forgive the very object that has been essentially the spring from which rivers of heartache and pain have flowed is a feat of will power few have attained. It would also be fair to say that no one can do this on their own. In order to fully forgive, one must ask for strength from above. Sometimes, being willing to ask God for the strength to forgive is the hardest part of the process. 
This man who stood in the crowd of listeners had been one of the most brutal guards in the concentration camp, and had personally been the hand behind many beatings. When the lecture had ended and it was time to greet her listeners, that familiar face approached her.
The same hand that had caused so much suffering was now outstretched in a gesture that would signify fully letting go of the hatred she felt for him. Corrie later said that it was only by God's grace that she had the strength to shake his hand in an act of forgiveness. In Matthew 5:43-44 Jesus said: "You have heard that it was said, 'Love your neighbor and hate your enemy.' But I tell you, love your enemies and pray for those who persecute you…" 
It is only by letting go of hate and unkind feelings toward our fellow man, no matter how warranted they may be, that we can fully grasp the outstretched hand God is always extending to us, and realize He offers that same hand of grace to the ones who have hurt us. Everyone, no matter if they are the victim or the perpetrator, is included equally in God's offer of forgiveness and grace. In Corrie Ten Boom's own words, God's love is correctly characterized like this: "There is no pit so deep that God's love is not deeper still."
---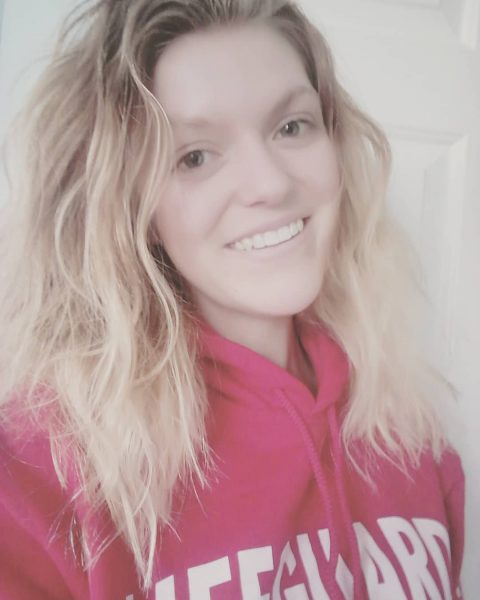 Leah Burns is a student at Burman University in Alberta, CA. She has worked with her family as missionaries in Belize's Valley of Peace, and been on other short-term mission ventures. She has a special interest in history, especially World War II.