By Lindsey Painter | 26 December 2017 |
Up in the cold wilds of Canada, Pastor Walter Rogers, the Children's Pastor at Church in the Valley, had an idea. He wanted to have a ministry that reaches community kids. His previous ministry experience was in the inner-city streets of Benton Harbor, Michigan. There, his ministry featured kids singing loudly and a bus that traveled through the streets. He quickly learned this model would not work in the suburban sprawl of Langley, British Columbia. Langley is a suburb of Vancouver. Vancouver is one of the most atheist cities in Canada, and just an hour up the road, is what Pastor Walter lovingly describes as a Canadian Bible Belt. "Take Chattanooga, Tennessee, and move it up to Canada." Pastor Walter laughs. "And I'm right in the middle!" He needed an idea that would better fit this setting.
mp will even make a profit that he can use to invest in other ministry areas, or for more quality training for the camp employees.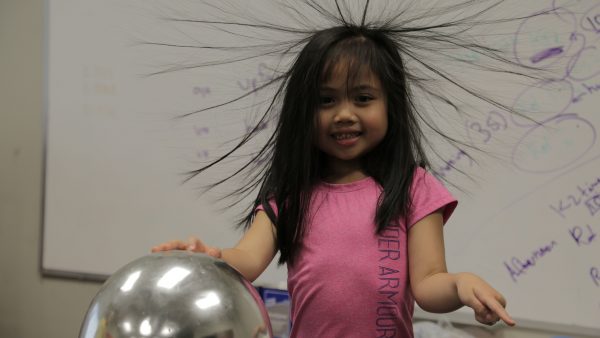 "It's a win-win-win!" says Pastor Walter. The community gets a high-quality and affordable kids program, the youth get ministry experience and a decent summer job all while being mentored by full-time ministers, and the church gets a wonderful outreach that reaches families who wouldn't otherwise come to a church.
"I would say that about 80% of people want positive values for their kids, whether they're faith based or not. Like honesty, integrity, and hard work." Pastor Walter says. "So that's the kind of program I tried to create." He didn't want to create an "alter call" type environment because he didn't want to alienate the moderate parents who want a great values-based camp experience for their kid, but are uncomfortable with explicit religious education. "I think of it like a dating relationship." Pastor Walter says. He wants these families to get to know the church, and the church to get to know them. You don't propose marriage on the first date! The camp was held on the church campus, and it was run by a pastor. Pastor Walter was not hiding that this was a religiously based program. But neither was he attempting to convert children. He wants families to begin forming a relationship with the church through his day camp program. "We're here to introduce kids to Jesus. We aren't going to teach calculus in grade 1."
"In Benton Harbor, people have more time than money." Pastor Walter says. "They enjoyed the loud sidewalk programs. Anything that gives their kids something positive to do. They weren't even picky about what religion it was. But in Langley, the people have more money than time." Walter changed his approach by creating a camp program, charging families an affordable and competitive rate for the camp, and tailoring his approach to the setting.
Each week features a different topic. There were two Amazing Animals camps where a guest speaker brought in different live animals each day for the kids to see, and if possible, handle. How Stuff Works was when kids got to take things apart and see how they worked. "We got a bunch of old junk donated. The kids just took the stuff apart and we recycled everything afterwards. The kids loved it!" Two sports camps, one focused on basketball and one focused on hockey. "It is Canada." Walter laughed. "It was an obvious decision to do a hockey camp." Two science camps, where we brought in Ben Roy who is like a Bill Nye the Science Guy who loves Jesus. He was awesome!" Music Camp was the last one. A Christian musician came in and his whole family does music, like a family band. "He was so good, it was one of our best camps the whole summer" Walter enthused.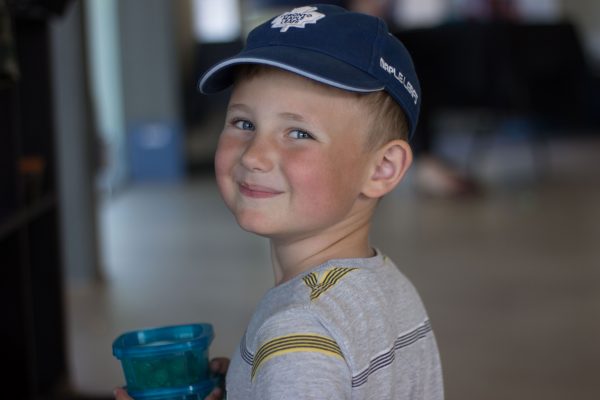 When Walter does something, it is never halfway. Rather than making the mistake so often made in church ministries of trying to do something as cheaply as possible, Walter committed to making the program as successful and high-quality as possible. He had 7 full time staff, most of them college-aged. He hired a full-time professional camp director who was paid a little more than the rest. Walter's goal was to get his employees to feel empowered to be leaders themselves. This wasn't just a job, it was leadership training for the young people. In addition, he didn't skimp on marketing. He used many tools available to him. Facebook was one of the ways he advertised, as well as lawn signs, postcards, etc… but the most effective way was by giving professionally made posters, and lawn signs to church members to put up and give to their friends, neighbors, and coworkers. A program is only as successful as the people who hear about it, and decide to come. A professional web designer was hired to create a professional and attractive website for the camp. You can check it out at http://kidszonecamp.ca/ to get a peek at what they're doing! He also brought in some guest speakers for each camp topic to keep things fresh and professional.
Ultimately the camp brought in about 150 kids— though officially 234 attendances at camp, because many of them went to more than one of the camps. 70% of them were not Seventh-day Adventist kids. And this was only the first year! Walter is hoping that over time he can grow the camp numbers, as well as make the program easier to implement.
Pastor Walter talked a little about some of the challenges he faced. "One of the kids carved the F-word into our Sabbath School piano" he chuckled. But this is ministry. Our churches are big expensive buildings that sit collecting dust 90% of the week. "If you want to keep the church clean, don't invite people. You want to reach kids off the street? You better get ready for some cussing. You better get ready for some fistfights. You better get ready for some vandalism." Walter assured me that he and his staff took care of their church facility. "We're professionals. We took care of it. But when you're dealing with people you have to expect some wear and tear."
One of the ultimate goals of KidsZone Camp is to make it reproducible. The ministry was so successful Walter believes he can create a way for other pastors and lay leaders to follow the same methods to create their own camps at churches all over Canada, the United States, and the world! His hard work creating the camp can be replicated by others to impact Children's ministry.
"My greatest need is a great staff." Pastor Walter says. "Hands down your greatest asset is your people, not your facility. If you have good people, they'll work in a terrible building and everyone will be successful. If you have a state-of-the-art facility but your staff isn't good, your program won't be a success."
Reaching children and young people has been such a challenge for the church in these modern times. Programs such as KidZone Camp will be critical if the church wants to survive through to the next generation.
---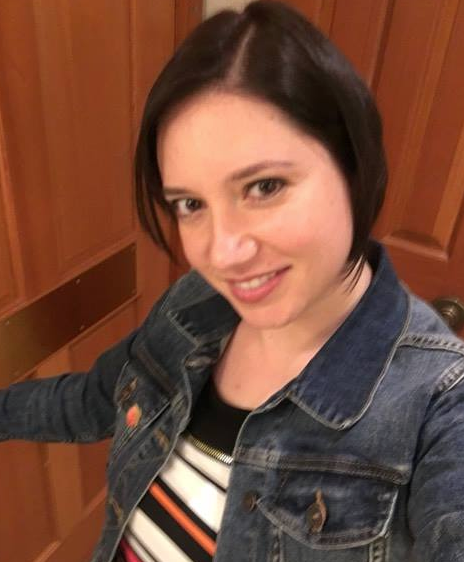 Lindsey Painter is a writer, teacher, and mother of two. She's married to Jimmy Painter, a pastor in Northern California.