by Robert Crux  |  27 June 2023  |
Is religious liberty fast becoming a disfavored right? Is the separation of church and state constitutional principle about to become an historical footnote? Reverenced as the heart of American constitutional law in the 1940s and 1950s, the separation of church and state principle is now openly reviled by opponents and all but forgotten by supporters. In the early 2020s, its future appears vague and terribly uncertain.
Why would we trade a system that has served us so well for one that has served others so poorly? Yet, there are citizens, politicians, and even Supreme Court justices who are willing to abandon the separation of church and state principle for no good reason other than America isn't Christian enough. They have determined that separation of church of state is outdated, a relic of the past and no longer applicable.
The Un-Separation of Church and State
What has changed to cause people to advocate for the un-separation of church and state? Simply put, there are those who wish to combine church and state so that Christianity can use government authority to stamp out evil and all the other ills that trouble the nation. While Christians should be involved in the political process, just as anyone else, they should understand that enforcing Christianity through a national church is not the answer to the nation's or world's problems. Yet, the thirst for power and influence by evangelical white Christians is a temptation hard to resist, and many other mainline Christian groups are willing to fall in line, believing this is God's will for our nation. 
Embedded in the growing Christian nationalist movement in the United States is the powerful idea of "Taking America Back for God"…a political ideology that fuses American identity with an ultra-conservative strain of Christianity. Supporters of Christian nationalism believe
their war is to claim the U/S. as a "Christian nation" with an official Christian culture. In their world view, Christians are America's first citizens and have presumptive right of dominance in American law and public policy.
The predominant and continuing conservative campaign slogan of "Make America Great Again" has also morphed into "Make Worship Patriotic Again." There is a hunger for America to become a religious authority. To accomplish this, you have to un-separate church and state and move the country away from a democracy to theocratic authoritarianism. Brynn Tannehill writes
this is what the U.S. has in store if we continue along the path we're going down: Christianity is becoming primarily a political identity in service of an ideology dedicated to creating a single-party theocratic state. If recent events are any guide, Christianity in the U.S. is on a path either to being little more than a corrupted tool of fascism (as in Russia) or becoming a violent, oppressive, and omnipresent force (as in Iran) against which the population can achieve change only through revolution.
Support from GOP Politicians
The push for endorsing a Christian government is sweeping Republican politics. Even though the separation of church and state has been a bedrock principle of the American system of government, it is also a principle much of the Republican Party now seems ready to discard. Forgotten or ignored in this push to abolish the separation of church and state constitutional principle is that the history of Christianity from Constantine to the 18th century was one of state-sponsored coercion and violence.  
Separation of church and state refers to the attempt to keep government from influencing religion and religion from influencing government. The separation of church and state requires government to be neutral in matters of religion. This line of separation is now being crossed as conservative politicians and evangelicals are merging, seeking to accommodate each other's agenda. Further, these two entities have become largely dependent on each other to accomplish and maintain their power as a political force in American politics. Far-right politicians are eager to curry favor with activists in the religious right movement to secure their bloc of votes.
Fearmongering over moral and religious decline, and advocating for state sponsorship of religion, is as old as the founding of the Republic. However, in recent years it has taken on renewed life with political candidates on the far right who are mixing religious fervor with conspiracy theories, even calling for the end of the separation of church and state.  
Rep. Lauren Boebert already had a reputation for radicalism, which was strengthened recently when she condemned the separation of church and state as "junk." As part of the same public comments, the Colorado Republican added, "The church is supposed to direct the government.…" The far-right congresswoman isn't the only Republican peddling rhetoric like this about the First Amendment and religious liberty. In Florida, … as part of Republican Gov. Ron DeSantis' Civics Literacy Excellence Initiative, high school educators are being told to tell students that the nation's founders did not champion the separation of church and state, despite reality.
Zoë Richards of NBC News published a report, April 21, 2023, regarding developments in Texas directly impacting the status of church and state for its citizens and classrooms. 
The Texas Senate on Thursday (April 20, 2023) passed a bill that would require the prominent display of the Ten Commandments in public school classrooms, reigniting a debate over the role of religion in schools and parental rights. The measure, sponsored by Republican state Sen. Phil King, states that every public elementary or secondary school must "display in a conspicuous place in each classroom of the school a durable poster or framed copy of the Ten Commandments," starting in September.
Clearly, Texas lawmakers are listening to conservative Christians who want more religion in public life. Perhaps more importantly, during its legislative hearings, Texas lawmakers have "called church-state separation a 'false doctrine,' and bill supporters have blamed it for school shootings, crime and growing LGBTQ acceptance."
There is growing acceptance among conservative politicians who support Christian nationalism, believing that the United States' founding was ordained by God and, thus, its laws and institutions should favor Christians. Which 'flavor' of Christian theology Christian nationalists would support to lead a theocratic government in the United States is yet to be determined, but it is likely to rise to the top of the list among the nation's culture wars in the future. For now, that controversy remains on the distant horizon.
Regardless of the United States' being recognized as the most religiously diverse country in the world, politicians who favor white Christian privilege are increasingly keeping the Constitutional ideal of "religious freedom for all" from becoming a reality.
Support from the Courts
The right-wing leaning Supreme Court of the United States (SCOTUS) has been described as more pro-religion than at any time since the 1950s. The Supreme Court has become militant toward the principle of separation of church and state that has served our country so well for centuries and that has prevented religious strife and ensured equality among people of different faiths. The separation of church and state principle under the Establishment Clause of the First Amendment has run into a buzzsaw with the current Supreme Court. With its 6-3 conservative majority, SCOTUS does not dispute the fact that it panders to a white Christian right extremist agenda, regardless of its recent rulings favoring Christian privilege as being incredibly divisive. 
Debra Cassens Weiss reports on a new study by the New York Times that concluded that "the U.S. Supreme Court has supported religion in 81.3% of the religious cases under the leadership of Chief Justice John G. Roberts Jr., a big jump from prior years." Further, the study says that the current Supreme Court has the most pro-religion justices sitting on the court since World War II.  
The idea that the SCOTUS is marching towards a theocracy is undisputable. Lawrence Hurley and Andrew Chung say that
the conservative-majority U.S. Supreme Court has chipped away at the wall separating church and state in a series of new rulings, eroding American legal traditions intended to prevent government officials from promoting any particular faith.
Edward Graham, writing on behalf of the National Education Association (NEA), says "the most extremist Court in modern history is eroding some of the most basic social commitments of our society in order to serve partisan interests." Commenting on the recent SCOTUS 6-3 decision in Carson v. Makin, June 21, 2022, NEA President, Becky Pringle said
Forcing American taxpayers to fund private religious education—even when those private schools fail to meet education standards, intentionally discriminate against students, or use public funds to promote religious training, worship, and instruction—erodes the foundation of our democracy and harms students.
Further, some see the separation of church and state as a relic because in recent years, the Internal Revenue Service (IRS) has turned a blind eye to enforcing the 501(c)(3) tax exemption laws/restrictions for churches. Evangelical pastors who blatantly endorse the Republican party or conservative politicians from their pulpits are without fear of penalty. There is little to no risk of churches losing their 501(c)(3) tax-exempt status from conservative-leaning courts and judges. Gaetano says "recent polling demonstrates that religious leaders don't want to be burdened by the continual threat of an IRS investigation and potential penalties based simply on what they say from the pulpit."
Justice Neil Gorsuch has used rhetoric about church-state separation that echoed televangelists' phrasing (i.e., his reference to 'so-called' separation of church and state), and he and his colleagues have issued some rulings this term that have turned back the clock on religious liberty. 
Kimberly Wehle, writing for Politico Magazine says, "Justice Alito doesn't think society is Christian enough. Recent court decisions show how he intends to remedy that." Wehle adds that "Justice Amy Coney Barrett has written that "[Catholic judges] are obliged . . .  to adhere to their church's teaching on moral matters," and gave a commencement address to Notre Dame law graduates advising that a "legal career is but a means to an end, and…  that end is building the kingdom of God."
It appears the politicization of religious freedom has established itself at every level of the federal judiciary. The interweaving of Christian identity with desired public policy is reflected in many of the recent decisions by SCOTUS and lower courts. In a recent dissent, Justice Sonia Sotomayor wrote, "This Court continues to dismantle the wall of separation between church and state that the Framers fought to build." The problem is, too many Republicans see that as a positive development.
Adventist Support
Many traditional conservative Adventist members tend to support and identify with conservative politicians and their platforms. Approximately 35% of Adventist members identify as Republicans (GOP), according to the Pew Research Center. The idea of a Christian government is popular among evangelicals and other Christian denominations, including many Seventh-day Adventists who support Christian nationalism and the Republican Party.  
Everything that happens in the culture spills over into the church. Those Adventists who support Christian nationalism and GOP politics, including its push to abandon the separation of church and state constitutional principle while at the same time promoting and distributing Great Controversy books to the public (that warn against the loss of this bedrock constitutional principle as being trampled on as a right of conscience), may not realize the unintended paradox. Such a scenario of conflicting viewpoints has the potential to become one of the great ironies to be documented in the history of the Adventist Church. We should never be persuaded to live in a world where logically contradictory positions are validated because they are politically comprehensible. The default position for Adventists on political or constitutional issues should always be the biblical principle for freedom and the right of conscience for all mankind.
Summary
America's Founding Fathers may not have included the phrase, but the history is clear–they never wanted a Christian nation. While the precise words may not be in the Constitution, the core value—the separation of church and state, most definitely is.
Currently, most Americans continue to support the First Amendment (make no law respecting an establishment of religion…) clause that endorses the constitutional principle of separation of church and state. However, serious ongoing debate and SCOTUS decisions continue to lean more and more towards interpreting the role of religion as central to the founders' vision and Christianity being the nation's identity. The constitutional guardrails that have blocked laws explicitly rooted in Christian theology are being knocked down each day by the courts.
---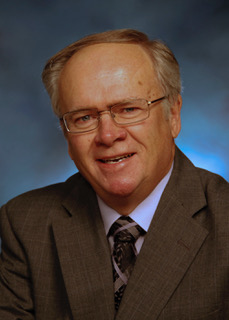 Robert D. Crux, Ed.S, worked as a teacher, principal, and superintendent of schools over a period of 35 years in Adventist education before retiring in 2016 to Lawton, Michigan, where he enjoys writing, reading, biking, model railroading, and, most of all, his grandchildren.