by Stephen Chavez  |  17 November 2023  |  
At its recent Kampmeeting in Riverside, California, Seventh-day Adventist Kinship marked a couple significant milestones. First was its forty-fourth annual get-together, featuring several individuals who were present at its first gathering. Second, it marked the first time that Kinship was hosted by a Seventh-day Adventist institution—in this case, the La Sierra University Seventh-day Adventist Church.
Iki Taimi, lead pastor at the University Church, when asked about his reaction to the request to host Kampmeeting, remarked, "I thought it was exciting, an opportunity to be where the beautiful kinship community could come and be welcomed home into a church, a church they all grew up in. What greater honor could one church have than to welcome them to Jesus?"
The relationship between Kinship and the Adventist Church has always been fraught. For that first Kampmeeting, Ron Lawson, a charter member of Kinship and one of the organizers of the event, contacted Neal C. Wilson, then General Conference president, and asked for a few Adventist pastors, theologians, and counselors to attend and dialogue with Kinship members. To the list of five theologians and pastors, Wilson insisted on the presence of Colin Cook, a former Adventist pastor who engaged in the since discredited "conversion therapy" to make gay people straight. Cook was later charged with sexually molesting his clients, none of whom reported a change in their sexual orientation.
A well-known tradition at Kinship Kampmeetings is the sharing of stories about how individuals were treated by family, friends, and clergy during the process of "coming out." Lawson remembers: "When we told our stories, everybody's story was a horror story."
"We're still hearing horror stories," says Floyd Poenitz, president of Kinship. "But the way of dealing with those horror stories is much more positive. People are able to find healthy ways of dealing, whether that's leaving the church and being healthy, or reaching out and working with the church to try to help the church understand us better."
One of two ironies about today's Kinship is that to find acceptance and affirmation, members often distance themselves from the church, which maintains that their lifestyle—even when monogamous—is an abomination. Church leaders still support "ministries" that insists that sexual orientation can change, that people can "pray the gay away."
The second irony is that many of today's queer Adventist young adults no longer feel it necessary to be affirmed by the church. Society is already doing that with ads marketing to same-sex couples, television and movies that feature same-sex couples, and media and athletic personalities who proudly and boldly celebrate their same-sex relationships.
Gabriel Uribe, coordinator of this year's Kampmeeting, observed: "When LGBT people get together, they often call their time [together] the love bubble." Translating that into the Adventist setting, he said, "It's always astonishing when I see people come from all walks of life . . . be in a space that has always been very rigid [Adventism], and be able to coexist and be kind to each other, love each other, and provide support to each other."
Society had changed drastically since Kinship held its first Kampmeeting 44 years ago. Many of those who attended that first gathering have settled into relationships, abandoning the restrictions placed on them by the Adventist Church in the process. Younger members of the queer community no longer feel the approbation of the church necessary. And if they do, they gravitate to the few (but growing) number of Adventist congregations in North America that see this as an issue of grace, justice, and equality rather than strict, outdated, legalistic obedience.
Kinship's challenge may not be in changing the institutional church's position on the issue, but in creating in local congregations a space for LGBTQ+ people to be welcomed, embraced, and affirmed. "The need for kinship is still there," says Poenitz. "I see a good future for kinship."
---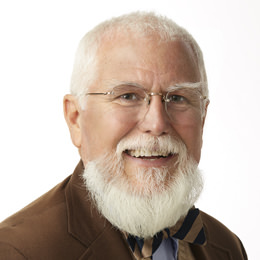 Stephen Chavez is director of Church Relations for Seventh-day Adventist Kinship International