by Amy Nordhues  |  8 March 2023  |  
The term "gaslighting" comes from the 1938 play (and later film) also named Gaslight, in which a husband commits a murder and attempts to throw his wife off his scent by making her think she is going insane. When she questions the noises she hears in the attic, he tells her she imagined them. To seal the deal, he begins turning down the gaslights in the home a little bit at a time. When she asks about the lighting, he denies knowing anything about it and again insists that she is losing her mind. 
Today, gaslighting refers to the method a perpetrator uses to confuse, disorient, and disarm a potential victim.
This is a tactic commonly used by abusers and narcissists. The seeds of doubt are planted in the victim slowly, so the victim is hardly aware it's happening. It can be accomplished in a variety of ways, but always with one goal in mind: to throw the victim off-kilter. Essentially, the gaslighter messes with a victim's mind until they are so unsure of themselves that they can no longer trust their own interpretation of reality. As a result, they have no choice but to become dependent on the abuser.
Gaslighting has always been a strange concept to me. So it's hard to believe that I could be duped, much less made to think I'm losing my mind. That is, until I encountered a predator back in 2013. He called himself a Christian psychiatrist, and came highly recommended.
How does gaslighting occur?
In her book, Gaslighting: Recognize Manipulative and Emotionally Abusive People – and Break Free, Dr. Stephanie A. Sarkis lists the techniques gaslighters use to overpower their victims.
They tell blatant lies

. One of the ways my abuser tried to gain my sympathy was to tell me that his father was a boxer, implying that he had been physically abusive. His ploy worked because the sorrier I felt for him, the more fragile he seemed, the harder it was to abandon him when I wanted out. When my ordeal was over, I recalled this tidbit of information and did a little digging. Turns out there is a professional boxer who shares his dad's name, but there was one teeny little problem: his dad was white, and I mean pasty white, and the boxer was black. Another problem: his father had passed away years before and the boxer with the same name was very much alive. I also discovered that his supposedly aggressive and violent father designed kitchens for a living.

They deny they ever said something, even though you have proof.
They use what is near and dear to you as ammunition. 
They attack the foundation of your being. 
They wear you down over time.

This is one of the insidious things about gaslighting: it is done gradually, so the victim is hardly aware. In my case, it was about a year in that I started to feel as if I were going crazy. I could no longer decipher God's voice from Satan's, and I couldn't decide if the therapy was helping me or hurting me. Those two things are opposites; how could I not know if something was benefitting me or damaging me? The harder I tried to reason it out, the more lost I became. It was maddening.
Their actions do not match their words.

This doctor was the playful grandfatherly type. He wore suits with goofy ties. He was so caring and loving in the early days—covering me an afghan, bringing me tea, dabbing my tears with a tissue. In the final months, after he sexually assaulted me and knew I was feeling suicidal, he joked that he was "supposed to be protecting me from people like him." He would reassure me that he was trying to love me as Jesus would at the same time as he was removing more and more of his clothing.
They throw in positive reinforcement at the same time they are cutting you down.

 I had begun to see glimpses of cruelty towards the end of my time with the doctor. (I hadn't gotten to the end stage where a narcissist will throw you away like garbage.)





Unfortunately, another one of his victims did reach that stage. After sleeping with her during her supposed therapy sessions for over a decade and not charging her a dime, he suddenly stopped having sex with her and gave her a substantial bill, backdated.
They know confusion weakens people. Gaslighters know that people crave a sense of stability and normalcy. Their goal is to uproot this and make you question everything. And humans' natural tendency is to look to the person or entity that will help you feel more stable—and that happens to be the gaslighter.

I had no one else I could talk to because the doctor had lured me into such a bizarre therapy process. So, when I was confused as to whose voice I was hearing—God's or Satan's (God telling me to run or Satan trying to take away my father figure)—the doctor was the only one I could turn to. When I told him of my struggle, he told me that Satan was doing the same thing to him. Satan was trying to taint the "pure" relationship we had and make us think it was something less than pure. 





Was I satisfied with his answer? No. Did I have anyone else I could run it by? No.

They project their qualities onto you.
They try to align people against you.

Gaslighters are masters at manipulating and surrounding themselves with people they know will stand by them no matter what—and they use these people against you.





When the gaslighter uses this tactic, it makes you feel like you don't know who to trust or turn to—and that leads you right back to the gaslighter. And that's exactly what they want: isolation gives them more control. My abuser was an elder at my church. He knew I was close friends with the pastor's wife. He also knew she would have his back. And he was correct in his assumption. The first time I confided in her about the doctor's abuse, she sided with him. Feeling alone and betrayed and desperate for help, guess where I looked for comfort? My abuser.

They tell you or others that you are crazy.

This is one of the most effective tools of the gaslighter, because it's dismissive. The gaslighter knows if they question your sanity, people will not believe you when you tell them the gaslighter is abusive. 





My abuser was a psychiatrist, so essentially, he could diagnose me with anything he wanted to, and it would be his word against mine. He could tell other people whatever he wanted about my mental state. Who said it had to be the truth?





A friend told me about another victim he abused while under his care. She was receiving treatment at the local psychiatric hospital when he took advantage of her. How was she going to defend herself against her doctor? His status as a psychiatrist status was an effective cover—that is, until I reported him, and his charade came crashing down.

Before it did, though, I learned that he told his friends and colleagues that I was delusional and had imagined the abuse. Unfortunately for him, I don't think anyone believed him.
They tell you everyone else is a liar. So people rely on the gaslighter for the "correct" information—which isn't correct information at all.

 





I recall a session where I had a spiritual experience that I thought was noteworthy enough to share with my pastor. When I mentioned it to the doctor, he was adamantly against the idea and persuaded me not to tell him. I thought a pastor would be the perfect person to share a spiritual experience with.





After that, he began sharing negative stories with me, trashing the pastor's character. I was taken aback. I thought we both respected our pastor. I know now that he didn't want the pastor at the church where he was an elder to learn about what we were doing in therapy. He also didn't want me to form an ally with someone that close to his inner circle.
My abuser had me tied in knots towards the end. I was anxious, and spent my days pacing. I couldn't focus, my health was deteriorating, and my thoughts raced. My sanity, now hanging by a thread, hinged on finding the answer to one simple question: Is the doctor causing me pain or relieving my pain? 
He was either helping me or hurting me. It cannot be both. Is there something wrong with me? I wondered. I'm drowning in confusion, and I feel utterly alone. How did I get here? And who can help me find my way out?
Do gaslighters know what they're doing?
Absolutely.
The manipulator is often a narcissist, addict, or a sociopath, particularly if gaslighting is premeditated or used to cover up a crime. Some abusers learned the behavior from parents. Others may have antisocial personality disorder which is a disorder characterized by persistent antisocial, irresponsible, or criminal behavior, often impulsive or aggressive, with disregard for any harm or distress caused to other people, and an inability to maintain long-term social and personal relationships.
Some abusers may gaslight in an attempt to gain a sense of control in their lives. Others may have an authoritarian personality—a personality pattern reflecting a desire for security, order, power, and status, with a desire for structured lines of authority, a conventional set of values or outlook, a demand for unquestioning obedience, and a tendency to be hostile toward or use as scapegoats, individuals of minority or nontraditional groups. (For more information, read "Are Gaslighters Aware What They Do?")
The gaslighting charade
Gaslighters, however skilled at lying and manipulation, can also be charming and seductive. At first, they may seem loving and kind. My abuser, almost 70 years old, acted like the sweet, bumbling grandpa type. He flaunted a large cross necklace, frequently bragging that he never took it off. He always began our therapy sessions with prayer, at least in the early days, likely doing it only to drive home the Christian facade.
It's common to feel guilty when you begin to question or doubt the person you have come to rely on and trust. I know I did. When I started to see red flags, I couldn't believe that the person I had come to know could be capable of such evil, so I discounted things and minimized things, explaining them away. Often, when abusers see you doubting, they will pour on love or flattery to get you back in their clutches. Gifts, extra time, personal phone calls—my abuser used all of these when he needed to lure me back in.
This cycle continues until eventually, you ignore your intuition altogether. You let more and more questionable behavior slide. You lose your ability to decipher basic things— like am I being hurt or helped? Soon you won't even trust your own perception of reality. Some of my experiences in therapy seemed like legitimate spiritual experiences while other times I wondered if what the doctor was selling me was a load of crap. The scary part—I couldn't tell the difference.
Confusion skyrockets. I couldn't think straight in those last days. I felt frantic, lost, and alone. Trapped on an island with only one other inhabitant who played two very opposing roles—tormentor and comforter. It's a hopeless place to find yourself and very challenging to escape, but with God's strength, it is possible.
---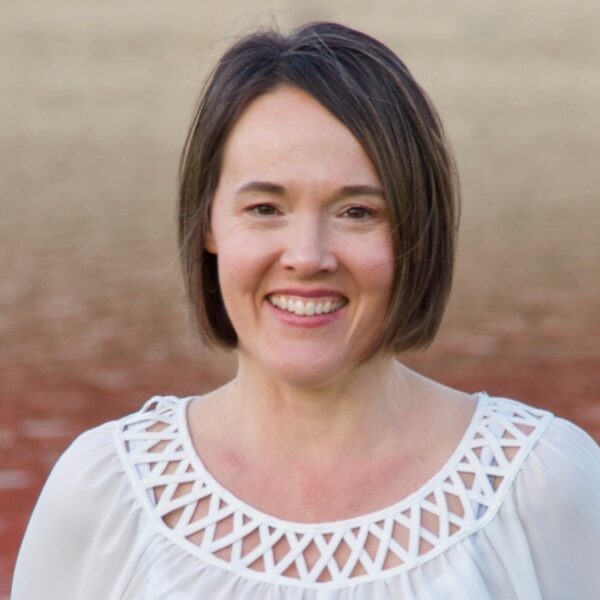 Amy Nordhues is a survivor of both childhood sexual abuse and sexual abuse as an adult at the hands of a mental health professional. She is a passionate Christ-follower and expert on the healing God provides. She has a BA in psychology with minors in sociology and criminology. She blogs at www.amynordhues.com. A married mother of three, she enjoys spending time with family, writing, reading, photography, and all things comedy.