Free Theology Degrees at Friedensau Adventist University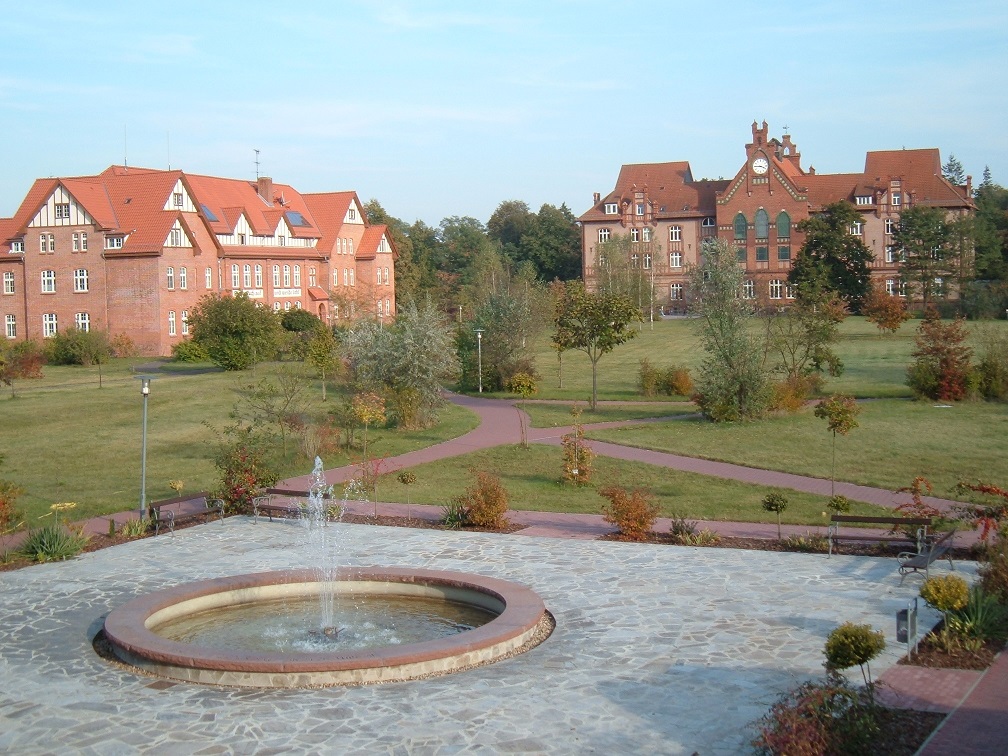 Friedensau Adventist University to offer free undergraduate theology degree in 2022.
The master's course is sponsored by the Inter-European Division and is supported by the German associations
It is taught in German and is initially only free for students from the EUD.
Friedensau also offers a free master's degree in theology.
The bachelor's degree and master's degree programs in theology have been revised.
17 December 2021 | "It is important to us that everyone who has a serious interest in working as a pastor for the [Adventist] church can in the future complete their studies without any financial risk," said Johannes Naether, president of the North German Union Conference of Seventh-day Adventists, in an article by Adventistischer Pressedienst (APD), the German Adventist news service.
To that end, the North and South German Union Conferences of Seventh-day Adventists agreed to cover tuition costs for qualifying students from the EUD seeking an undergraduate theology degree (bachelor's degree) at their meeting on Dec. 5, 2021.
Werner Dullinger, president of the South German Union Conference, said the church "hopes to win over those students who are still unsure at the beginning of their studies whether this is their calling."
Friedensau also offers a master's degree in theology, which is also tuition-free to qualifying students.
From summer semester 2022 and onwards, qualifying theology students only need to pay Friedensau's enrollment fees, as well as the costs for accommodation and meals.
The terms will apply to qualifying students who are already enrolled, as well.
According to Friedensau's website, tuition ranges from €2,100 for bachelor's programs ($2,367 USD) and €2,340 ($2,637 USD) for master's programs per semester, depending on the program. The registration fee is €380 ($428 USD) per semester.
Degrees of Change
Friedensau introduced a revised bachelor's degree program, with an emphasis on practical work skills, during the Winter semester of 2020.
Important practical work skills are taught in the first three years of study in order to send theologians to work in congregations after a relatively short study period, according to university officials.
People with a bachelor's degree in theology can already work as a pastoral assistant in an Adventist church.
After two years of professional experience as a pastoral assistant, people can start a part-time or full-time master's degree in theology. A master's degree is still required for full pastoral work.
The master's degree program has also been revised.
Beginning Winter semester 2022/23, the master's in Pastoral Ministry will only be offered at Friedensau within the Inter-European Division. Previously, a master's degree in theology could also be obtained at Adventist theological universities in France, Italy and Spain.
The new master's program will be taught by an international faculty that represents the various regions of Western and Southern Europe.
The main areas of focus are practical theology and mission theology. "This is intended to guarantee a theological education that is close to the needs of the church congregations and close to the challenges of a secular society," said University Rector Roland Fischer.
Friedensau Adventist University, founded in 1899, has been a state-recognized theological school since 1990, sponsored by the Seventh-day Adventist Church.
The school offers eight undergraduate and graduate degrees in the fields of Christian Social Affairs and Theology. It also has a "German as a Foreign Language" course.
Approximately 200 students, representing 30 nations, attend the school. For more information visit www.thh-friedensau.de
---
(Photo: Friedensau Adventist University, seen here, will offer free undergraduate theology degrees beginning summer semester in 2022. Photo via APD.)