By Briana Pastorino and Debbonnaire Kovacs, Mar. 2, 2017     In early February I received the first of the notices from Loma Linda University Children's Hospital announcing a new fundraiser. Like all large service institutions, LLUCH does lots of fundraisers, but this one sounded different. It was the 24th annual Foundation Gala, but its theme was "Storybook Gala." The event would include music from local talent as well as something called an "Earth Harp."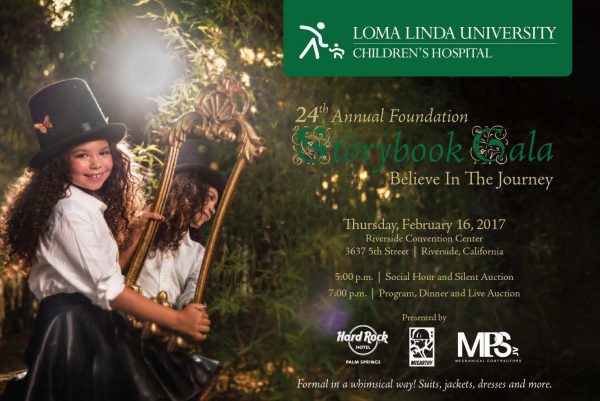 I was intrigued. I particularly liked the quote from Joanna DeLeon, director of the foundation: "This year's 'Storybook Gala' is all about rewriting the landscape of health care. Loma Linda University Children's Hospital is here for one reason – the children. And we want to create a happily ever after for every child we treat."
So I let Briana Pastorino, senior media relations specialist, know that I would be `interested in a story of the event once it passed. Here is what she sent me.
A Storybook Ending at the Foundation Gala, Raising $1.1 Million for Vision 2020
[Feature photo caption: A happily ever after was achieved as a check for over $1.1 million was presented at the conclusion of the 24th annual Foundation Storybook Gala, Thursday, Feb. 16. All photos provided by LLUCH.]
By Briana Pastorino    The 24th annual Loma Linda University Children's Hospital (LLUCH) Foundation Storybook Gala, presented by Hard Rock Hotel Palm Springs, McCarthy and MPS Mechanical Contractors, was an evening to remember. The enchanted evening raised $1.1 million for Vision 2020 and the construction of the new Children's Hospital tower last night at the Riverside Convention Center.
"This is an exciting time to be a part of our evolving story, and we thank you for playing an important role in our mission," said Scott Perryman, vice president/administrator, LLUCH, as he welcomed guests. "With your belief in a happily ever after we can continue to care for children in Southern California."
Vision 2020: The Campaign for a Whole Tomorrow, will allow LLUCH to continue to provide world class care with the construction of a new Children's Hospital tower that will expand licensed bed count to approximately 359.
In addition to event sponsorships and ticket sales, the over 1,000 guests in attendance had a variety of ways to give throughout the night. There were 141 silent auction items ranging from sporting events to excursions to designer handbags and spa treatments.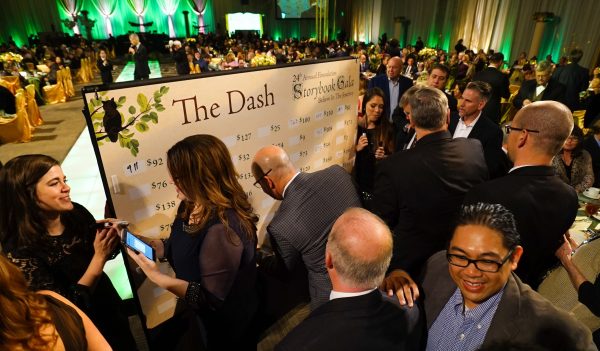 The program kicked off with the $200 Dash where guests were encouraged to get out of their seats and donate any amount from $1 to $200 with a goal of raising $20,000 in 10 minutes.
Led by auctioneer Jim Nye, eight live auction items were presented and sold to the highest bidder. The top-earning items were a red husky puppy selling for $8,000; a one-week vacation for two to Ireland, which sold for $8,500; and the hot item of the night was the Bandon Dunes golf trip for four, selling at $21,000.
The evening of giving concluded with Fund-a-Future, which allowed guests to pledge an amount of their choosing toward Vision 2020 through the use of their smartphone.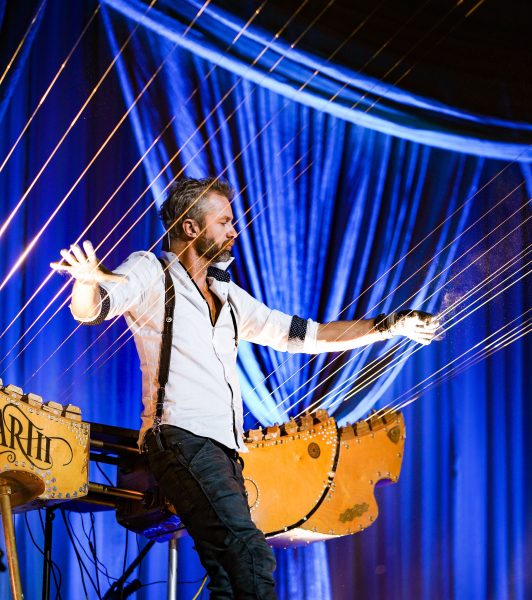 America's Got Talent season seven finalist William Close and the Earth Harp Collective provided entertainment throughout the evening. The Earth Harp rested on the stage while the strings traveled over the audience and attached to the roof of the venue, turning every space into the instrument.
"The success of this year's 'Storybook Gala' will allow Loma Linda University Children's Hospital to rewrite the landscape of health care," said Joanna DeLeon, director, LLUCH Foundation. "We are here for one reason – the children. And we want to create a happily ever after for every child we treat."