By Debbonnaire Kovacs, posted Oct 27, 2016
"'Spiritual formation' is such a loaded term these days," Dr. Douglas Cooper told me during a recent interview. "All it really means is practicing a moment-by moment connection with God. Mindfulness, attaining God consciousness, these are all part of the injunction to pray without ceasing. This so far outweighs formal theology! I don't use the term 'spiritual formation,' but I do encourage people in my Sabbath School class to practice that Presence. I remind them, every time they turn their car key on, they're causing a fire in the engine. This can be gateway to remembering to be aware of the fiery presence of the Holy Spirit empowering their life."
Cooper wasn't always this certain about the Holy Spirit's presence and power.
He grew up in what he characterized as a remote, small Eskimo village in Alaska. There was no power, and there were no roads. In fact, Cooper learned to fly before he could drive, and holds flight ratings for land and seaplanes as well as multi-engine planes. The only entertainment was reading, and "maybe one radio station when the northern lights weren't going and knocking it out." So he grew up with books, which were the main source of joy throughout his childhood. He even toyed with a little writing as a child, writing some "cute little poems and things, nothing too serious."
When he went to Auburn Academy, he had a humor column in his high school paper, and later at Walla Walla (now University) he wrote a few articles. At Andrews in the seminary, one of his goals was to write more. His work was published in The Youth's Instructor, Ministry Magazine, and Review. He even got a front page story in the latter, called "Where Have All the Heroes Gone?" and illustrated by the Lone Ranger in his mask.
Cooper began to desire to do something more lasting than a magazine article, so after he became a pastor he wrote Way Up North, a book of adventures stories from Alaska which was a best seller for Review and Herald Publishing for a few years, and then Living God's Love, which was published by Pacific Press and sold over 100,000 copies.
Still, as a young Seventh-day Adventist pastor, he felt that he "needed more in life, and started on a quest for the Holy Spirit." He flew from Alaska to Ballard, Washington to visit an Episcopalian pastor who had faced opposition because of his seeking of the Holy Spirit and the gifts the Spirit brings. Together, they prayed for the Holy Spirit to enter Cooper's life in a new, fuller way.
"I didn't speak in tongues," says Cooper, "but I came away with a whole new unconditional love for people in my heart that night that was not mine, had never been there before, and has never left me. Those were my gifts from the Holy Spirit. Of course it dramatically influenced my writing."
Cooper calls his prayer with the Episcopalian pastor his "finest moment." From then on, he was filled with the desire to share the awesome power and presence and gifts of the Holy Spirit with everyone.
His writing career includes publication in many magazines including Good Housekeeping, Plane & Pilot, Yachting, Ministry, Signs of the Times, and Life and Health. He has had six more books published besides Way Up North and Living God's Love: Living God's Joy, Living in our Finest Hour, Living We Have Just Begun, Living the Spirit-filled Life, Stranger to the World, Living in the Light and Gentle Dove, The Holy Spirit, God's Greatest Gift. This last book was independently published and has gone into its second printing.
On top of all this, he has had many careers besides pastoring. According to the short bio he sent me, "Doug has enjoyed numerous and varied occupations including longshoreman, taxi driver, deckhand, salesman, cannery worker, fishing boat captain, tour guide, pastor, hospital chaplain, family counselor, commercial pilot and flight instructor. Currently Dr. Cooper is president and owner of The Alpha Corporation, a wholesale distributing firm, and a part-time family counselor. He also takes part in a weekend prison ministry in California State Prisons. He and his family worship at the Pacific Union College Church where he is a deacon and Sabbath School teacher."
I asked, "What do you most want people to learn from your writing?"
He said, "It's very simple. I can put it in three words. God is Christ-like."
But Cooper couldn't actually stop there. He waxed eloquent on his favorite subject. "I want to show the incredible, crazy, outstanding, unconditional love of God. I want to show how Jesus portrayed God; show that he IS love. We can't talk about love without talking about the Spirit, because the Bible says the love of God is shed abroad in our hearts by the Holy Spirit. So we've tracked it [the love of God] to its source. Ellen White said the Holy Spirit was Jesus' favorite topic, on which he loved to dwell. The most important doctrine after the cross is the baptism of the Holy Spirit, and it's the most neglected. There are 250 references in the Bible for the Holy Spirit, and two for the Investigative Judgment. Think about it."
Dr. Cooper is currently writing a new book to be called The Truth about God. (Watch this space—we will let you know!)
He left me with three quotes from Pastor Bill Johnson he thinks are worth pondering.
"Many stop short of a divine encounter because they are satisfied with a good theology."
"Could it be that the church today lacks the power to draw and to love and to witness because it focuses so much on the Scriptures, which the early church did not have, and ignores the filling of the Holy Spirit, which the early church did have?"
"Theology has been exalted at the expense of personally experiencing the divine. Academic assessment has replaces firsthand, supernatural experience."
Cooper concluded, "We must try to live in such a way that nothing ever gets bigger for us than our awareness of God's presence."
---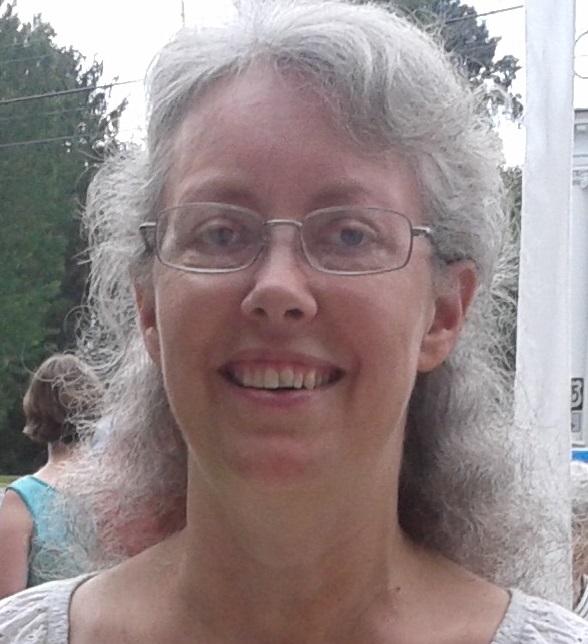 Debbonnaire Kovacs is a speaker and the author of 28 books and over 600 stories and articles for adults and children. To learn more about her work or ask her to speak at your organization, visit  www.debbonnaire.com.