by Danita Rasmussen  |  8 January 2021  |  
I love stories. And while I was growing up, nothing pleased me more than being able to listen to a story on a cassette tape. Whether I was in the car, in my room, or carrying the story with me on my Walkman, I loved to listen! 
One of the cassette tapes that I grew up listening to was from a series called "The Living Principles of America," and in this series was a story that has always stuck with me. In the story, Abraham Lincoln and Reverend Lyman Beecher—who was the father of Harriet Beecher Stowe, author of the book Uncle Tom's Cabin—are having a conversation before a joint speaking engagement. 
Abraham Lincoln says something about the strife and division that are facing the nation. Reverend Beecher comments then that they should pray for God to be on their side, moving forward. And Abraham Lincoln disagrees. This shocks Reverend Beecher completely! Who wouldn't want God to be on their side? Abraham Lincoln replies, "God is always on the side of right, Reverend Beecher, no matter what we pray for. I think we would do better to pray for us to be on God's side!"
In the comfort zone
When we pray for God's will to be done, we shouldn't be surprised if His will, or His "side," is something that compels us to leave our comfort zones. Many biblical examples come to mind, but the story recounted in Matthew 14 is probably one of the best known. This is the story of Peter walking on water. And I definitely believe that despite the fact that he was a fisherman this was completely outside Peter's comfort zone! However, when Peter asked Jesus if it was really Him and whether or not Peter should step out of the boat and onto the water below, Jesus said, "Come." Although this moment must have been both challenging and scary for Peter, his faithfulness to obey Jesus in this moment changed his life forever.
God or god?
So who is this God that we follow? The one Whose side we want to be on? The one who calls us to "Come"? Is it the God of the Bible? Or a false god that we have made in our own image?
If we worship a god who always agrees with us—then we worship ourselves. Not God.

If we worship a god who encourages us to trample others in an effort to get our own way—then we worship ourselves. Not God.

If our god is pleased when we forcefully assert our wills and desires through violence or any other nefarious means—then the god we worship can never be the God revealed throughout Scripture.

So whom, then, do we choose to worship? The God who revealed Himself to us throughout time, through Scripture, and through sending His Son to die for our sins? Or a false god of our own making—a god who always does what we want? 
God who?
The God of the Bible, the God of Scripture is the One who calls us to speak out on behalf of those who are oppressed. Proverbs 31:7, 8 says that we should "[s]peak up for those who cannot speak for themselves, for the rights of all who are destitute. Speak up and judge fairly; defend the rights of the poor and needy."
And what about Jesus? Once, toward the beginning of His ministry, Jesus was asked to speak at the synagogue in Nazareth. He read from the prophet Isaiah about His calling—His ministry on earth. Jesus was anointed "to proclaim good news to the poor. He has sent me to proclaim freedom for the prisoners and recovery of sight for the blind, to set the oppressed free, to proclaim the year of the Lord's favor" Luke 4:18, 19. Not one word of political ambition or a plot to overthrow Rome. This surely must have been a disappointment to those who heard these words as Jesus spoke them—and maybe even for some people who read them today.
As for me
As a Seventh-day Adventist Christian, a pastor, a citizen of the United States of America, and a white woman who benefits from white privilege in a racist society, I condemn, in the strongest language possible, the actions of the domestic terrorists who attacked our nation's Capitol on Wednesday, January 6, 2021. Many of these terrorists used the very name of the God that I love and serve in an attempt to justify their actions and disguise their evil purposes. I also condemn the actions of any elected official who actively or passively supported their coup.
What does God call you to do… right now? To speak? To write? To post? To contribute financially? To protest? What more could God be calling you to do in the future?
Why speak now?
Now is not the time for silence. If we ignore, attempt to explain, or downplay the atrocities committed by those domestic terrorists on Wednesday, we join them in their violence. We both dishonor and disobey God when we choose to not actively address injustice and inequality.
The prophet Micah says that God doesn't just suggest but rather requires us to act or to do justice. Yes, taking action can be scary. And doing justice is often—if not always—messy. It requires sacrifice. Yet that is exactly what God requires us to do: to step out in obedience and faith and, as Jesus says, "Come."
Our God is a God of love.
And a God of justice.
---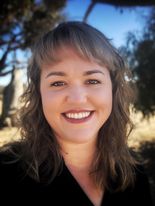 Danita Rasmussen is Associate Pastor at the Discover Life Seventh-day Adventist Church in Sonora, California. She is passionate about relational ministry and empowering others to follow Jesus' example and live their lives in radical love. When she isn't working, Danita takes great delight in listening to audiobooks, reading, crocheting, walking with her dog, Violet, and absolutely anything to do with horses.