by Reinder Bruinsma  |  22 September 2023  |
(Read part 1 of this series here, "The Most Extensive Evangelistic Outreach in Adventist History?")
The Christ for Europe initiative kicked off with a two-week evangelistic crusade in Prague, the capital of the Czech Republic. The campaign was conducted by none other than Ted N.C. Wilson, the president of the General Conference of Seventh-day Adventists. 
One of the key elements of the Christ for Europe project was to call upon evangelists and church leaders from elsewhere in the world to spend time in Europe in evangelistic activities, so it's not surprising that Elder Wilson also fit some European evangelism into his 2023 schedule.
Radim Passer
But what made Elder Wilson choose Prague? 
A major factor in this decision of the Adventist world president is no doubt his friendship with prominent Czech church member Radim Passer. Passer is a key person in the European branch of ASI (Adventist Laymen's Services and Industries). 
On his personal website this 59-year old businessman describes himself as an "entrepreneur" and a "visionary," and as "a lover of football and fast cars," but also as: "a husband, a father of six sons," and, above all, as "a follower of Jesus Christ" who very publicly identifies with Seventh-day Adventism.
Passer is a real estate developer and investment broker who owns a prestigious bloc of office buildings in downtown Prague. He is number 33 on the list of richest persons in his country, which explains why he can afford to drive a Bugatti Chiron—prices for which start at about three million dollars. 
Passer is also a very generous person, who sponsors numerous church projects and supports many good causes through his non-profit organization Maranatha. The Community Center Brumlovka (also referred to as Bethany Center) is part of his real estate holdings in central Prague and functions as one of the Adventist church meeting sites in the city. This is where Wilson held his campaign. 
Some four years ago, during an ASI conference the idea for a Christ for Europe project was suggested by Radim Passer, so it's not surprising that Prague would be chosen as one of the sites for an evangelistic endeavor. With Passer as the sponsor, there were few worries about the financial aspect of the "Hope for Today" lecture series by Wilson that ran from May 12 to May 26. 
Hope for Today
The enthusiasm among pastors and members for the Wilson series in Prague varied. Some welcomed Wilson's example of evangelistic engagement, while others were doubtful about the effectiveness of such an undertaking. The Czech union and conference leadership refrained from pressuring church employees to get actively involved. Wilson was assisted by the local pastor and by a skillful translator, who, together with a support team of lay members, ensured a smoothly running meeting series. 
Wilson's approach was quite traditional. Looking at the titles of the fifteen topics, and listening to some excerpts of his talks on YouTube, it seemed to me that he was mostly inspired by evangelist Mark Finley, who through the years has become one of Wilson's close associates. 
An insider told me that Wilson was advised by local leaders to avoid strong anti-Catholic statements, and that he took that advice to heart. Starting with Daniel 2 and ending with the promise of the new earth, he dealt with the main traditional Adventist doctrines: the great controversy, the second coming of Christ and the millennium, the nature of death, the Sabbath, the change from Sabbath to Sunday, and healthful living. Wilson's approach was not aggressive or confrontational, but can perhaps best be characterized as "1980s-like."
Reports about the size of the audience in Prague varied. One report referred to "100 regular attendees," while another source mentioned an average audience of some sixty to seventy people. Of those present, approximately two-thirds were Adventist church members. 
This does not quite tally with what an AWR newsletter stated: 
General Conference President Ted Wilson held meetings in Prague, known as one of the most atheistic cities in the world. But God's Spirit was at work, and he preached to a packed house. Many people responded to the call to give their hearts to Jesus. (Italics supplied.) 
Not communicating fully
When the General Conference president leads out or is a participant in a major event somewhere in the world, Adventist media such as Adventist News Network, Adventist Review, Adventist World, and various division websites provide extensive coverage. The images that accompany articles about such events tend not only to focus on Wilson's person, but also on the size of the crowds that he addresses.
Collecting the information about the Prague meetings for this article was not easy—in particular, with regard to determining the success of the meetings, or the lack thereof. After the initial widespread announcements of the Wilson campaign in Prague, as the meetings were progressing only spasmodic news was given to the General Conference community through the in-house media. Significantly, there were no pictures that enabled one to determine the size of the audience. Why was the reporting of this event so meager and incomplete? Was it because folks were disappointed when they saw that the number of non-SDA attendees was limited to a few dozen? 
Or because, at the end of the two weeks, only two persons were baptized? Usually pastors have some folks already prepared for baptism before the meetings begin—a sensible precaution, but it also suggests that these two could probably have been baptized anyway at some point in the near future, and that it wasn't the meetings that convinced them.
Here we are possibly touching on a raw nerve in Adventist communication practices. It seems to be part of the Adventist DNA to boast about growth and success, but to be reluctant to share news about events that have not been very successful. This has resulted in distrust among church members with regard to the official denominational news sources. Positive news is often exaggerated and given disproportionate coverage, while negative developments, failures, and problems are all too often toned down or simply ignored. 
As I contacted people in different countries to find out what was happening in the Christ for Europe initiative, I noticed time and again a reluctance to report the facts when these were disappointing, or when nothing or very little of the plan had been realized. 
It seems that the "Hope for Today" lecture series of Wilson in Prague falls into that category. We have, I believe, a serious problem when clear and unbiased reporting deteriorates into very selective news bites or pious propaganda. It  means we aren't learning from our experiences, because we aren't doing honest evaluations of what worked and what didn't, so we can do better next time. 
In fact, it no longer works
But Elder Wilson's event in Prague illustrates another important phenomenon: the era of public evangelism in its traditional forms has come to its end, most certainly in the Western world—whoever is the speaker and however nice the meeting place may be. Where in recent times there has been a significant membership increase in any western country, the reason is most often immigration, not traditional evangelistic campaigns. Most if not all forms of traditional evangelism are ineffective in 2023 in the western world. 
Experience shows that in Europe two types of churches continue to manifest growth. Some very conservative churches experience periods of growth because they succeed in attracting other conservative, often legalistic, and sometimes conspiracy-minded Christians. 
Fortunately, there are also churches that grow because they are able to attract "new" people. These are open and inclusive churches, where new people feel welcome, and where they can come as they are. 
Belonging precedes believing
Some twenty years ago Professor Richard Rice—one of our well-known American theologians—wrote Believing, Behaving, Belonging: Finding New Love for the Church.  He points to a crucial change that has taken place in our postmodern context. In the past believing came before belonging. People listened to evangelistic presentations. They became convinced by what they heard and concluded that "This is the truth!" They were baptized and then started on a journey of integration into a local church. 
This, Rice says, is no longer happening. In most cases the first stage of the journey into the church is now one of gradual belonging. When people come into contact with an Adventist church, they wonder: Is this a community where I feel at home? Is this a place where I am fully accepted? Where people care for me? Then, as they become part of that community, they become more fully acquainted with Adventist ideas and ideals. 
This process may take considerable time. Some doctrines and practices may remain obstacles. This type of church operates from the principle that united in loving care for one another, members are allowed to be different, and to move at their own speed in their pilgrimage to becoming part of the Adventist community.  
In our European postmodern environment this latter is the type of church that has a potential for growth. 
What the General Conference could do
I commend Elder Wilson for his willingness to block a chunk of time in his busy schedule to engage in evangelistic activity. Too many church leaders encourage others to get personally involved without doing it themselves. 
Furthermore, there is something to be said for church leaders helping to plan events to build up our churches, and then resourcing programs to do that. But that only works as long as there is also central listening to those on the ground. This last is where too often church leadership fails: they want to impose old, favorite methodologies on fields about which they know little. The result comes across as arrogant: "Step aside, local people and pastors, and let me show you how to do it!" 
But church growth in postmodern Europe will not experience an upward turn because a group of top church leaders—even if that includes the General Conference president—take part in short series of traditional evangelistic meetings. This will not kindle a new enthusiasm among pastors and laity in Europe for the continued use of traditional methods. 
Let's hope that as a result of the Christ for Europe project our leaders will begin to realize more clearly that new approaches are needed if we are serious about connecting the Adventist faith with the people in this secular environment.
---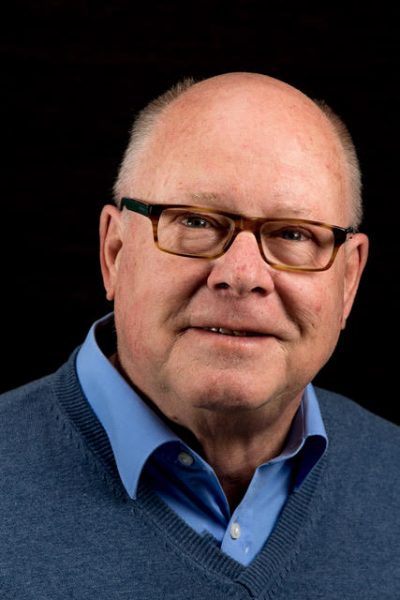 Reinder Bruinsma lives in the Netherlands with his wife, Aafje. He has served the Adventist Church in various assignments in publishing, education, and church administration on three continents. He still maintains a busy schedule of preaching, teaching, and writing. His latest book is I Have a Future: Christ's Resurrection and Mine.