Central California Conference Issues Statement Regarding Volunteer Youth Worker Accused of Sending Sexually Explicit Images to a Minor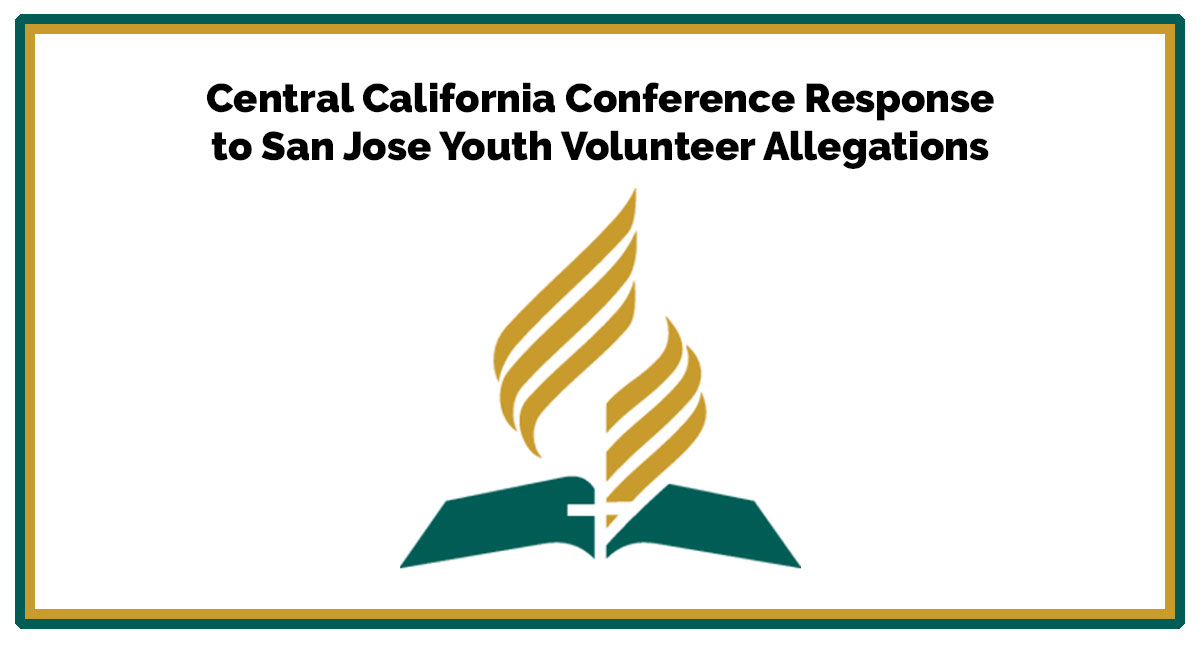 24 January 2018 | The Central California Conference of the Adventist Church has issued a statement regarding the allegation that Luis CruzCruz, a volunteer youth worker at Iglesia Adventista Del Séptimo Día San José (San Jose Hispanic Seventh-day Adventist Church) in San Jose, California, sent sexual images with his phone to a 13-year-old girl in his congregation. The Mercury News had originally identified CruzCruz as a youth pastor at the church.
CruzCruz was booked into the Santa Clara County Jail on January 17 accused of two counts of sending harmful matter to a minor. Bail has been set at $50,000.
Below is the January 23 Central California Conference statement titled "Allegation".
There has been an allegation and arrest made of a former Central California Conference (CCC) employee and volunteer of the San Jose Hispanic Seventh-day Adventist Church. The Church and Conference are aware of the matter and cooperating at all levels with law enforcement. Please note, the alleged is no longer employed by the Conference and employment was ended May 6, 2017. Additionally, he was never employed by the San Jose Hispanic Seventh-day Adventist Church. The alleged was booked into the Santa Clara County Jail on Wednesday, January 17, 2018, on suspicion of two counts of harmful correspondence with a minor. It is imperative that all those involved be mindful of the following:
We are cooperating at all levels with this investigation. We encourage constituents to allow law enforcement to do their jobs and remember that the names and/or identities of any minors that may have been involved must be protected and contained for moral and legal reasons.
If you suspect anything unusual, please call detective Michael O'Grady at 408-537-1397.
Central California Conference expresses its deep sorrow during times like these. Let us remember that we serve a Savior who said, "Suffer the little children to come unto me." Let this same savior guide your congregation now.
News inquiries can be directly referred to Cindy Chamberlain, vice president for communication, at 360-624-5195.