by Alicia Johnston  |  11 June 2018  |
The Supreme Court recently decided an important religious liberty case, ruling against homosexual activists who don't want Christians to be able to practice their beliefs. Or was the Masterpiece Cakeshop vs. Colorado Civil Rights Commission a decision about ending discrimination and giving gay and bisexual people the same civil rights the rest of us have?
Whichever side appeals most to you, the Supreme Court decided not to comment much on the matter. They punted, ruling for the baker in a very narrow decision which doesn't decide the most germane question: Is this a matter of free speech for religious people to abide by their convictions? Or is this a matter of preventing discrimination so the dignity of gay and bisexual people can be preserved, as well as their access to public accommodation?
If you are not familiar with the case, Jack Phillips, the Christian owner of Masterpiece Cakeshop in Colorado, had two men come into his store requesting a wedding cake. One of them even brought his mom along to help decide on the design, and they had a book full of ideas for the cake. But before they could open the book, Phillips asked what kind of wedding it was. When he found out the two men were marrying each other, he said he couldn't do their cake because of his religious convictions.
The Supreme Court reversed the Colorado Civil Right Commission's decision, ruling that the Commission had shown prejudice against his religion, but they indicated that this was not a decision about the underlying question everyone cares about: Which right is more important in this case: The right to religious expression or the right to public accommodation without discrimination?
I've been looking for an official Adventist publication to comment on the case, and haven't been able to find one so far. My perception based on what I have read is that Adventists tend to have some sympathy for both sides of this case, but when it comes to religious liberty they tend to favor the traditional Christian over the gay, bisexual, or transgender person who may or may not be Christian.
I think such a position is a mistake. What may be unfolding before our very eyes in this case is the legal groundwork for fulfilling prophecy.
"Also it causes all, both small and great, both rich and poor, both free and slave, to be marked on the right hand or the forehead, so that no one can buy or sell unless he has the mark, that is, the name of the beast or the number of its name" (Revelation 13:16,17, RSV, emphasis added).
"The time of trouble is about to come upon the people of God. Then it is that the decree will go forth forbidding those who keep the Sabbath of the Lord to buy or sell, and threatening them with punishment, and even death, if they do not observe the first day of the week as the Sabbath" (Last Day Events 257.4, emphasis added).
What is at stake in the bakery case is quite literally the ability of sexual minorities to buy and sell. It isn't a total ban, but could amount to a rather substantial one if every activity that can be considered artistic or custom and which is related in any way to being married, having children, or expressing gender is banned. That could mean gifts of flowers, haircuts, catering, make-up, clothing, hotel stays, and the list goes on.
This is different from what has traditionally been considered freedom of speech. Another case might help explain that.
When Craig and Mullins filed their complaint, a man named William Jack tried to help Phillips out by going to three different bakeries asking for cakes with anti-LGBT words and symbols. One was to say "Homosexuality is a detestable sin. Leviticus 18:22." In another he wanted a picture of two men getting married, with a big red circle and slash through the picture, indicating the marriage was not allowed. He was refused at all three locations, though one offered to sell him the tools he needed to write the message himself, but refused to write the message.
As an aside, I would like to point out that William Jack, unlike Jack Phillips, is not only motivated by sincerely held religious beliefs. Jack Phillips is not hateful; he regularly serves same-sex couples, just not for wedding cakes. William Jack, on the other hand, is openly hostile to LGBT+ people. He co-hosted a podcast in which the host said that schools normalizing LGBT+ sexuality and gender were "whorehouses," and William Jack chimed in that "we need to burn 'em down." [http://www.rightwingwatch.org/post/kevin-swanson-and-co-host-say-schools-that-violate-gods-law-should-be-burned-down/]
William Jack might be grateful that he enjoys freedom for his vitriolic speech, but he claims that he doesn't have freedom of speech because he couldn't hire someone to put his words on a cake.
The courts found in this case what they have always found: that freedom of speech is protected even when it is in writing or other clear symbols such as the picture of two men slashed out. Because freedom of speech is protected in all settings, even in a commercial setting you can't make people write or design words or symbolic language.
But baking a wedding cake is not speech; it's a product. Craig and Mullins didn't ask Phillips to write anything on the cake or top the cake with two men. Phillips didn't offer any cakes with such toppers anyways. They simply asked for a wedding cake, and the fact that they were two men asking was enough for him to turn them away. It was about what they were doing with the product, which is an expression of an intrinsic quality of who they are as gay men, that Phillips objected to.
That is why Adventists should not be afraid to side with the gay men against the Christian baker. Once we begin to allow business owners to discriminate against people based on their views of what those people are doing with their products, we have allowed for an overreach of religious rights. If we want to preserve our religious rights, and we certainly do, we should be clear about what is truly an expression of faith and what is not.
It would not be reasonable to assume that all the vendors for a wedding morally approve of the wedding; most vendors are just trying to serve their customers not comment on the validity of their decisions. However, one would assume that the pastor approved, and the members of the church where the wedding was held. That's because the vows are sacramental, and the church is a sacramental space. We must protect what is sacramental. If we start pretending that wedding cakes are sacramental we are risking our own religious liberty by causing confusion. We are also risking our own religious liberty by making religion an excuse for broad discrimination in buying and selling, the area we predict Sabbath keepers will one day face discrimination.
If we believe that in the end times religious people will make use of the government to forbid buying and selling on the part of those they believe are wrong, why are so many Adventists interested in limiting people's ability to buy and sell? Why are we helping Protestant denominations, who have rejected the Sabbath, impose their religious beliefs? Have we not read our own prophecy interpretations that these restrictions will one day fall on our own necks?
Perhaps we are finding our own way to make the mistakes of God's people at the time of the first coming of Jesus. The people of God missed the coming of the Messiah not because they didn't know what the prophecy foretold, but because they expected themselves to be the center of the story, for the Messiah to arise from their midst.
But Jesus came in poverty and didn't learn from the rabbis. Jesus grew up in Galilee, the backwater of Judea. He probably had the Galilean accent that connoted his cultural inferiority. In their eyes, he was also an illegitimate child, the product of sexual sin. He wasn't the type of person they respected. At the very least, it was difficult for them to see themselves in this dishonorable man.
There are people for whom God's people today have little respect. At the very least, it is much easier for Adventists to see themselves in a Christian baker than in a gay couple. Perhaps history will repeat itself and God's people will be diligent students of scripture, well versed in prophecy, but still won't see the plan unfolding because of their expectations that they will be the center of the story.
I was talking recently about Adventist eschatology with someone who has never heard it before. I told her about the belief that Sabbath keepers will be persecuted by the combination of religious and political power. It seems like most people find this at least a little far-fetched, but she didn't. She thought it made a lot of sense.
It's exactly the kind of thing she's been fighting her whole life. She's been more diligent in opposing these powers than any Adventist I know. That's because she is an advocate for lesbian, gay, bisexual, and transgender people. And for a lesbian woman herself in a lifelong committed relationship with another woman, it's personal. So she knows well the threat of religion wedded to political power. She's faced in her life the criminalization of her community by religious people, exclusion from the institution of marriage, and economic barriers to buying and selling.
How ironic it is that the people who are best positioned in society to experience the exact type of oppression that our eschatology foretells are LGBT+ people who have no place in the Adventist church. How ironic that these are the people who have fought religious oppression tooth and nail.
Adventists are unique in that we believe that the greatest threat to our free practice of religion is not secular people, but our fellow Protestants. This moment is one that is custom-made for Adventists to show the world just how different we are. This is our moment to show that we want the ability to buy and sell to be preserved for everyone. Or, as legal terminology has it, equal access to goods and services.
Adventists fear that one day Sabbath keepers will be excluded from economic systems because of religion. Such exclusion would certainly require not only a law, but a willingness on the part of business owners to discriminate based on their judgment of their customers' lifestyles. What happens when the Sabbath-keeping lifestyle becomes the enemy? What legal precedent are Seventh-day Adventists advocating to protect the ability to buy and sell?
If we wish to oppose the work of economic oppression, we should hope that America remains a country where when goods are advertised for the public, they are available to everyone who is part of the public, regardless of how purchasers want to use the goods, and regardless of a shop owner's view of their lifestyle.
There are sacramental elements to a wedding. The wedding cake is not one of them. The priest, the church, the religious part of the service is what is protected and must continue to be protected. The truth is that for many gay, bisexual, and transgender people, marriage is an expression of their religious faith. They should not lose the ability to buy and sell because a business owner disagrees with their sincere expression of faith.
If and when the religious powers gain the upper hand in America, what institutions are most likely to stand up against such discrimination? I'd imagine we'd expect it to be those institutions that are doing so today.
In such a scenario, Adventists would find themselves depending for support on the very people they have been working against. They would find safe harbor not in the attorneys fighting against LGBT+ rights or the organizations funding this fight. They would find support in the institutions standing against those attorneys and organizations and for civil liberties.
If Adventists want to protect our own rights, we should focus on protecting the rights of others and not shoring up the very legal code that will be used against us. Perhaps we should take more seriously the words of Jesus as not only a moral axiom, but as a rule for how our treatment of others may rebound to us.
"Do unto others as you would have them do unto you."
---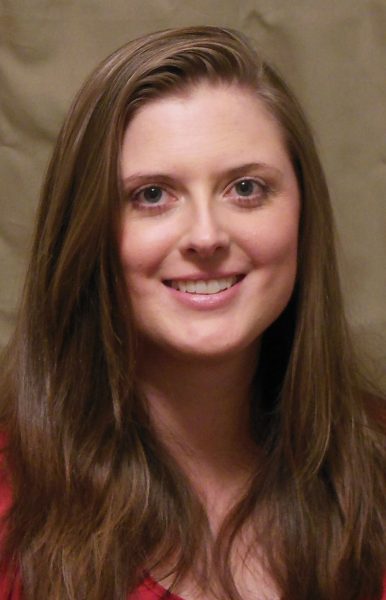 Alicia Johnston was a pastor in the Seventh-day Adventist Church, until she announced via a viral video that she is fully inclusive and affirming of LGBT sexuality and gender, and that she is a bisexual Christian. She now speaks and writes about her story, queer insights on faith, and the intersection of Christianity and sexuality. Alicia has a master of divinity from Andrews University and a master of arts in Clinical Psychology from Argosy University. This piece was originally published in her blog at aliciajohnston.com.