by Carl McRoy  |  13 July 2023
"Oklahoma Superintendent Denies Race Caused Tulsa Massacre"
– Newsweek, July 7, 2023
"Justice denied: Judge dismisses Tulsa Race Massacre lawsuit"
– Black Wall Street Times, July 8, 2023
Tulsa, Oklahoma, had a thriving Black community with Black-owned, Black-operated medical offices, law offices, banks, hotels, grocery stores, and schools. Black dollars circulated many times over within the Greenwood community, also known as Black Wall Street. This local multiplier occurred largely out of necessity, since Whites believed themselves too good to do business with Blacks. 
When Blacks overcame segregationist attempts at economic deprivation, White supremacists were inflamed with envy. How could a recently emancipated and supposedly inferior people build such wealth? Molten resentment was churning beneath the surface, surging through pyroducts, searching for societal vents to release its fury. 
What seemed to be a spontaneous event had been seething for years and left intergenerational trauma in its wake. The destruction of Black Wall Street went beyond a one-time event in 1921. It came in waves and continues today. 
The first and obvious wave was from May 31 – June 1, 1921. The smoldering reservoir of White jealousy toward Black prosperity erupted when a Black teenage male was accused of sexually assaulting a White teenage girl in an elevator. The supposed victim denied being assaulted and refused to press charges against her alleged assailant. It didn't matter. Racially fissured Tulsa only needed a rumor to burst its veneer of Christianity and respect for law and order. 
Law enforcement deputized hordes of armed White men, who killed at least 300 people, looted hundreds of homes, and destroyed over 1,000 buildings, including 20 churches. Yes, many professed Christians torched 20 of their neighbors' houses of worship. 
National guard were brought in, not to help those being attacked but to round them up and arrest them. Most of the detained Blacks couldn't secure freedom on their own recognizance. They had to be released to the custody of a White person. The legal system said Blacks brought this "hellacaust" on themselves; therefore, insurers could deny coverage for their losses. 
Lest we think this is ancient history, the 2023 Black Wall Street Legacy Festival featured a parade led by three survivors of the 1921 massacre. These centenarians survived all phases of destruction meant to bury them in the ashes. They've even endured a recent rejection of their lawsuit for reparations.
The second wave came after a remnant of Black Tulsans rebuilt the Greenwood community from the ashes up. By 1925, they were able to host the National Negro Business League (founded by Booker T. Washington), which drew business people from around the country. Unfortunately, this Greenwood Renaissance was short-lived. "Urban renewal," which James Baldwin called "Negro removal," dissected the heart of Greenwood with an eight-lane highway. This undermined its economic, educational, communal, and political progress for decades to come.
The third wave of Black Wall Street's destruction has been one of disinformation. Guns weren't all they were shooting in 1921. Photographers weaponized, and capitalized from, their cameras. White Tulsans were originally so proud of their pogrom that they purchased these photos, made them into postcards, and mailed them to family and friends across the nation. Public relations concerns eventually prompted government and business leaders to purge the history they formerly promoted. 
Even when acknowledged, the massacre was often mislabeled as a riot rather than the domestic terrorism it was. This wave of historical cover-up and misinformation continues today as legislators, Christian clergy, and educators all over America view critiques of racism as more divisive and heretical than racism itself. For example, Oklahoma's education superintendent said, "Let's not tie it to the skin color and say that the skin color determined that." 
When historical lies are abetted by so-called anti-CRT laws, "justice is turned back, and righteousness stands afar off; for truth is fallen in the street, and equity cannot enter" (Isa. 59:14, NKJV). What that can look like in Oklahoma is teachers being fired and losing their credentials for telling the well-documented truth.
Beautiful resistance
The Association for the Study of African American Life and History, founded by Dr. Carter G. Woodson, has dubbed 2023 as "The Year of Black Resistance." This year's Black Wall Street Legacy Festival was an expression of resistance brimming with examples of bringing beauty from ashes.
The six-day event featured a parade, pony rides, face-painting, poetry readings, gospel, jazz, R&B performers, and more. They had food trucks and book launches, business gatherings, panel discussions, church services, and the installation of the Greenwood Quilt Memorial. 
Why a quilt display in June? An estimated 18,000 quilts destroyed in 1921. The newly quilted artwork celebrates what once was, what is, and what is to come. Since the residents can't change the tragic past, the commemoration transforms the trauma into creative energy for a better future. What principles of redemptive resistance can the rest of us glean from Greenwood's beauty rising from ashes?
Don't let anyone degrade you through hatred.

The annual festival isn't about celebrants hating others; it's about loving themselves. It's not about tearing anyone down, but rebuilding community. Don't internalize the hatred of your haters by thinking less of yourself, nor corrupt yourself by responding to hatred with hatred. As Booker T. Washington often said, "I would permit no man, no matter what his color might be, to narrow and degrade my soul by making me hate him." 

Don't let anyone dehumanize you by dehistoricizing you.

Educate yourself about your family's history, about your community's history, and place your story in the context of redemption's story. Know who you are and whose you are. As Marcus Garvey said, "A people without knowledge of their past history, origin, and culture is like a tree without roots."

Don't let the ashes veil your beauty.

Do you ever feel like you're surrounded by ashes, plopped in a pile of ashes, had ashes dumped on you, or even feel guilty about jumping into the ashes through unwise choices? Your value hasn't diminished because of the ashes. Does a diamond lose value because of ashes? Does gold cease to be gold because of ashes? You can still arise from the ashes and reveal your beauty. God promises to give you "beauty for ashes, the oil of joy for mourning, the garment of praise for the spirit of heaviness." (Isaiah 61:3,

NKJV

).
Beauty's still rising!
Jesus came to empower us to rise with beauty out of the ashes whether we're from Black Wall Street, or New York's Wall Street, or a no-named dirt road (Luke 4:16-19; Isa. 61:1-30). When we rise, we inspire others to rise. When we rise, people wonder where we get the power to rise. When we help one another rise, we honor the One who empowers us all to rise (2 Cor. 4:8-14).
When we rise from the ashes to see beauty, to celebrate beauty, and to spread beauty, then we deny the ashes the last word, we deny destruction the last word, deny hatred the last word. 
As Maya Angelou said in her classic poem, Still I Rise: 
You may write me down in history
With your bitter, twisted lies,
You may trod me in the very dirt
But still, like dust, I'll rise.
Did you want to see me broken?
Bowed head and lowered eyes?
Shoulders falling down like teardrops,
Weakened by my soulful cries?
You may shoot me with your words,
You may cut me with your eyes,
You may kill me with your hatefulness,
But still, like air, I'll rise.
---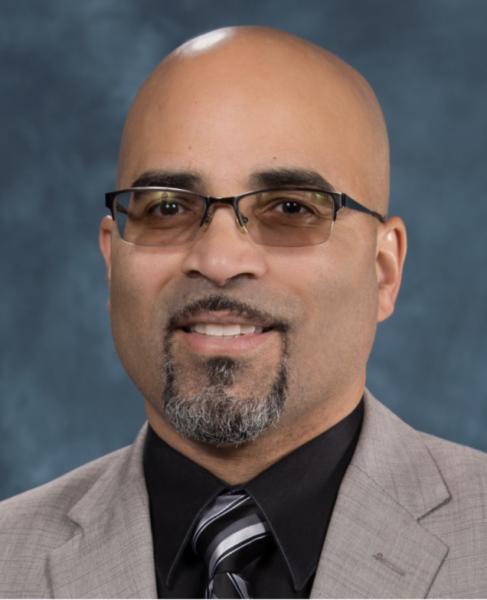 Carl McRoy is an ordained minister in the Seventh-day Adventist Church, host of Message magazine's "Your Liberation Library," and author of Yell at God and Live, R U Tuff Enuff? and Impediments to Power. He enjoys quality time with family, posing as an amateur historian, and shooting pool.
To join this discussion, click/tap here.