16 October 2023  |
Dear Aunt Sevvy,
Halloween has been popular here in Germany since the 1990s, but has rarely been recognized by Adventists. Now, my Adventist adult children have begun celebrating it. From my point of view, Halloween makes light of fear, death, witches, and ghosts—and it worries me that it could pave the way for the influence of God's adversary, Satan. What do you think, Aunty?
Signed, Concerned Mom
Dear Concerned Mom,
Many Christian parents have asked this question. It seems to Aunty that a lot depends on how you celebrate this holiday. Let's remember that just because someone claims to have traced the holiday back to some deep ancient pagan origin doesn't mean it's actually dangerous. Nowadays, it's about having fun.
People of all ages love to dress up in costumes. Getting goodies is nice, too. Some have even argued that the embrace of "scary" symbols at the holiday, like ghosts and witches, demythologizes our fears: by making fun of scary things, it shows them not to be threatening—after all, when the mask comes off, underneath is cousin Thomas.
And for the most part, Aunty agrees: she sees little danger in normal, healthy people taking part in fun Halloween celebrations that involve costumes and candy.
When Aunty was a child, she wasn't allowed to dress up at Halloween, and she envied others she saw going door to door—not for the candy, but for the dramatic "pretend" fun of dressing up! 
Sometimes people joke that if Christianity is fun, you're doing it wrong—and there's some truth to that. Of course we want to avoid spiritualism—though Aunty has never seen any evidence of that in Halloween except in scary movies. But denying children (and adults!) the opportunity to have fun is a mistake too many Christian families make. 
Aunty believes there is really not a lot of danger, spiritually or otherwise, in your average Halloween. Have you ever been trick-or-treating in your neighborhood? It's delightful! Children are using their imaginations, emulating their heroes, eating candy, and staying up late, which leads to a neighborly, celebratory, and happy feeling for everyone, adults and children alike. 
The fears that a child dressing up as Spiderman and getting candy from his neighbors will somehow open them to the devil seems a bit silly, and even superstitious. 
Keep things in perspective. If your children are trying to speak with the dead, you should be afraid—but Aunty would be very surprised if that's the case. More likely they're just having some lighthearted fun playing "fancy dress." Don't overreact.

Aunt Sevvy
---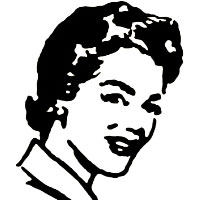 Aunt Sevvy has collected her answers into a book! You can get it from Amazon by clicking here.
You can write to Aunt Sevvy at DearAuntSevvy@gmail.com. Your real identity will never be revealed. 
To join this conversation, click/tap here.