13 June 2020  |
Dear Aunt Sevvy. I'm 27 and I'm still waiting for an Adventist guy—which seems difficult to find. It is difficult to keep my virginity. My feelings and hormones push me to want to have sex, guys are willing to oblige, and I'm tempted. But what I really long for is a good Adventist husband. Can you help me?
Frustrated Lady
---
Dear Lady,
Many young people find themselves frustrated if they have gone through the Adventist educational system (or even spent their life active in a congregation) and not found a spouse. In joining the workforce they find themselves, as you may have, suddenly moved from an environment where there might have been some options for dating a man who shared your religious views, into a world where there are very few. The waiting can be discouraging and lonely. 
And it is perfectly normal to be curious about sex, and feeling a desire for it. That just means you are human! Sex is psychologically and theologically loaded with all kinds of implications—and dangers. Everyone seems to have an opinion and everyone believes their opinion is right, and anyone who disagrees with them be damned. 
But it is worth saying that whatever your personal beliefs are about sex, compromising them will likely not get you what you say you are looking for. If you are looking for a husband, and these men are looking for a fun fling, then giving them what they want will not get you closer to your goal. Any man worth his salt will respect your boundaries, whatever they are.
As for loneliness, one way to help ease the loneliness is to find some intimacy with platonic friends. Having someone close to your heart, even if they are not a sexual partner, helps to make life richer and more enjoyable. Try to take advantage of every opportunity to meet people. Go out with your friends in groups. Take a class in something you enjoy, such as cooking or organic gardening or exercising. Go to a book club or join a hiking group. Whatever it is you enjoy, push yourself out into the world to meet people.
And I'd suggest that you don't make finding a husband the goal in these activities. Rather, do activities that you enjoy with people you enjoy and allow any romance that happens to blossom organically. 
Above all, remember that your worth as a person is not determined by your proximity to a romantic partner. As some have admitted to Aunty with great sadness, there are far worse things than being alone. So whether or not you are able to find a "good Adventist husband" you are a child of God, precious and with inestimable value. Don't ever let anyone ever tell you otherwise.
Aunt Sevvy
---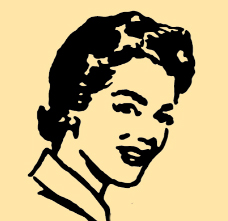 You can write to Aunt Sevvy at DearAuntSevvy@gmail.com. Please keep questions or comments short. What you send us at this address won't necessarily be, but could be, published—always without identities. Aunt Sevvy writes her own column, and neither her opinions nor those of her correspondents are necessarily those of Adventist Today's editors.