By Debbonnaire Kovacs, Sept 14, 2017 Nina Vallado, a recent graduate of Andrews University with a BFA in Documentary Films, has much to rejoice about. First, her short documentary, Sisterly, has been nominated for an Academy Award in the student category: "Documentary (Domestic Film Schools."
This is a huge feather in her cap, both for Vallado and for Andrews. Paul Kim, chair of Andrews' Visual Art, Communication, and Design Department and master film teacher, pointed out, "What's all the more impressive, and not really understood, is that most of the films that are recognized and celebrated are actually graduate school projects, which means they have a lot more years of experience, maturity, and usually funding and focus to finish the project."
I spoke with Vallado on her first day at a new job, as an intern "Visual Storyteller" at the North Pacific Union Conference in Ridgefield, Washington, (another reason for rejoicing, which we'll get to in a minute). She told me she had submitted the film to about 70 festivals, and so far, the response is wonderful. Quite aside from Oscar nomination, Sisterly has won "Best Documentary" in the Boston Film Festival, has been selected for the Student category in First Glance Film Festivals, Hollywood, Philadelphia, and is one of the official selections at the Soo Film Festival in Sault Ste. Marie, Michigan. It also won several awards in the Christian Film Festival: Best Student Film (Nina Vallado), Best Producer (Paul B. Kim), Best Animation (Gabi Vallu), Inspire Award (Lisa Vallado), and Best Director Fan Favorite (Nina Vallado).
And there's more to come. Vallado told me she will not get the final response on some of the festivals until 2018, and the film cannot be officially released until after that. She is hoping for a summer 2018 release date. In the meantime, she is traveling with her film to the various festivals—which brings us to the new job.
I asked her how she could work fulltime and also travel, and she said "They are very encouraging and very gracious here. Because it is an internship, they want me to get the most I can out of this experience, so they give me time to take these trips so I can do things that will advance my job and resumé in the future." She explained that because of the four-day work week (common at many Adventist institutions) she has time to travel on the weekends.
What, you might ask, does a "visual storyteller" do? She will be creating short documentaries and other videos and starting a podcast for NPUC. When asked what her dream job for the future would be, she laughed and exclaimed, "I don't know!"
For now, she's busy enough.
The film portrays the relationship between Vallado and her sister, who has autism. Here is a good description from her 2016 Kickstarter page (which raised over $11,000 to help complete the film). There is also much more information there.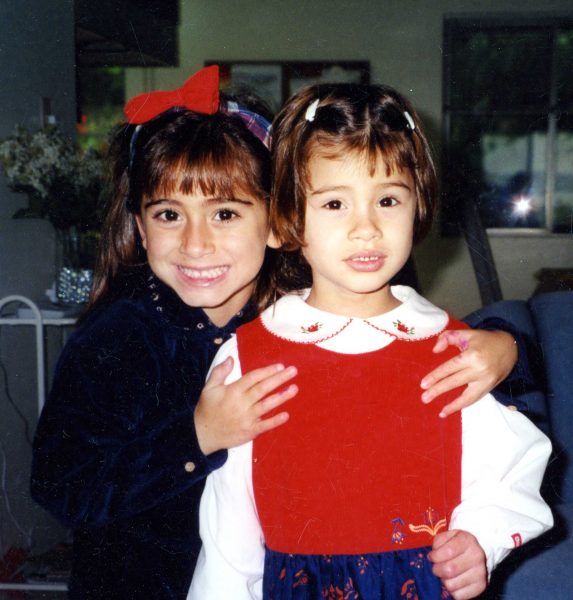 A relationship between parent and child, or between friends, is easily understood and carries certain expectations. Sisterhood is a different matter. For me, having a sister means having an automatic best friend. When my younger sister Lisa was diagnosed with autism, my hopes for that best friend who talks with you, laughs with you, and dreams with you was lost.
For the first 16 years of Lisa's life she did not communicate. After learning rapid-prompt method, a communication method using a stencil board, her life changed. While Lisa's life was beginning anew, my life remained almost unchanged. Two people living under the same roof, sharing the same family, sharing similar experiences, yet, living almost opposite lives.
The world of autism is one that isolates and builds unwanted walls between neurotypicals and those on the autism spectrum. Misunderstanding and broken communication have been the bricks that separated my sister and me. I have faced these walls for years, but rarely tried to climb over them, or tear them down.
My film is about Lisa and I chasing separate goals and coming to terms with the realities of our relationship. It is a personal narrative documentary capturing the complex relationship of sisters and specifically siblings with ASD (autism spectrum disorder).
This film has been an ongoing, ever-evolving project since its beginning in 2013. For the past three years, I have been writing, producing, and filming this story. Many friends, teachers, and family members have been hearing about this project for a very long time.
Vallado grew up making short films for fun, on her family's video camera. In high school, she learned that film-making was something you could study. "And I said, 'I'll do that!'" she told me.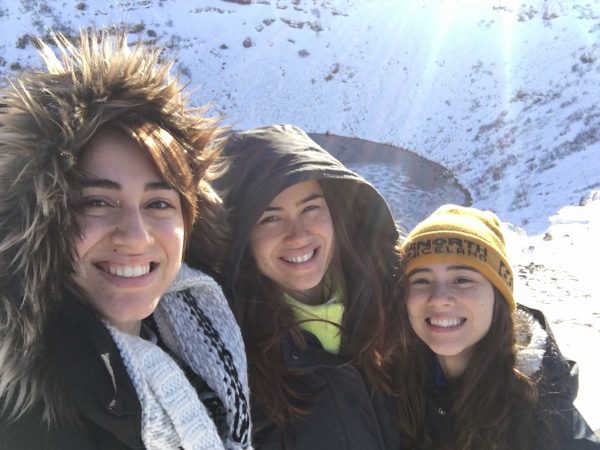 One of the most exciting times for Vallado and her sisters, Lisa and Karen, had to do with recording the film's soundtrack. In the seventh grade, she "discovered the beauty of Icelandic music" and fell in love. So she had a clear idea in her head of what she wanted the music to sound like: that of the band, Sigur Ros. When she put out a call for musicians and composers through Kickstarter, she told me she had seven responses, and the last one, André Barros, told her that he had similar tastes, and already written a song for her film, should she choose him. He played it for her, and she told me, "I was hooked!"
She was thrilled to discover that although Barros is from Portugal, he had connections in Iceland—and he could arrange for her to record at Sundlaugin, the very studio where Sigur Ros records, using their instruments and recording equipment. He asked if she could come to Iceland, and she said there was no way; as a student she wouldn't be able to afford it.
Then she looked up airfares. She found round trip tickets for about $300, and all three sisters got to go for a weekend in February to create and record some of the soundtrack. You can find her excited recounting and pictures of the trip on Sisterly's Facebook page, where you can also keep track of festivals, awards, and hope for a screening near you. In the meantime, you can at least watch the trailer, either there or on vimeo.
On the Facebook page are dozens of reviews from those who have seen it so far, perhaps in Washington, Virginia, southern California, or Washington, D.C. They use terms like: "life-changing experience," "gorgeous work by the emerging talent," "honest and thoughtful," and "MUST see."
Adventist Today congratulates Nina Vallado and hopes that her work will encourage other faithful creatives to do the work of God in more artistic ways than we have generally done in the past.
Photo credits all Nina Vallado. Featured photo, left to right: Paul Kim, Karen, Lisa, Nina (holding movie poster), mother Leila, and father Marcelo Vallado.
---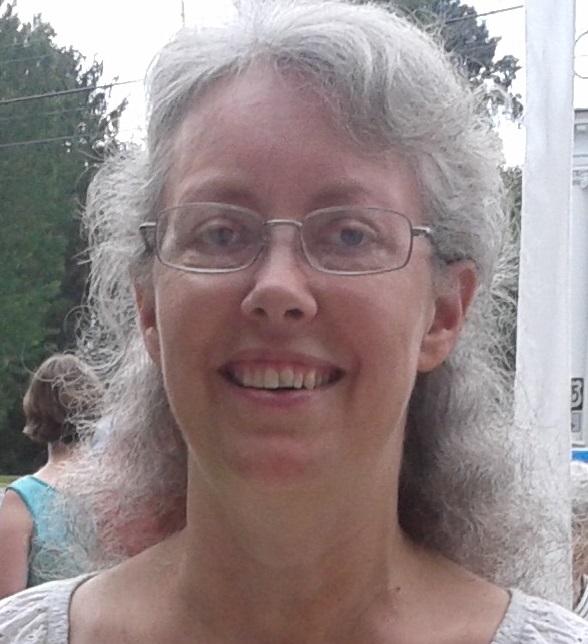 Debbonnaire Kovacs is a speaker and the author of 28 books and over 700 stories and articles for adults and children. To learn more about her work or ask her to speak at your organization, visit www.debbonnaire.com.