by David Geelan  |  17 August 2023  |
I recently presented a talk on lifelong learning to a group of older adults and talked about learning both for career purposes – many people now have four or five different jobs across their working lives rather than remaining in one, and that requires upskilling and retraining – and for human flourishing. I'm a strong advocate of just learning for the sake of learning, to expand our minds and our view of the world. A recent study (Wu et al., 2023) also shows that there are significant benefits for older people in keeping our minds active, in a use-it-or-lose-it sort of way.
I do practice what I preach – possibly to excess! In addition to writing these little discussions for Adventist Today, which is a brain-training exercise in itself, I'm also learning Spanish with the Duolingo app, working part-time on a graduate diploma of philosophy, and playing Wordle and some of its kin (Quordle, Octordle, Nerdle) daily. Many of the puzzles I do together with my beloved, which keeps us close as well as sharp.
It got me thinking, though, about the afterlife. After all, I retire in about five years, and what am I going to do with all that time? Oh, you thought I meant the other afterlife! Yes, that too: in an infinite future, what are the possibilities?
Staying focused
Thinking about retirement is a good rehearsal, though, because the main thing that gets in the way of my desire for more lifelong learning right now is time. My day job just eats up so much of my life that the learning has to be fitted in the cracks and evenings and weekends. Not just time but brain space: I can't stay focused on one topic for very long because there are a thousand demands and imperatives hitting me from all directions all the time, and I'm losing the habit of concentrating on one thing for an extended period.
Time… and money. While Australia's student loan system is a bit less punishing than those in some other countries, tuition is rising and the cost of studying is also rising. When something is being done for pleasure rather than to further a career goal and bolster a paycheck, it can sometimes be hard to justify the cost.
Laurie Anderson, in her song "Language Is a Virus," has the wonderful line: "Paradise is exactly like where you are right now, only much, much, better." It's wonderful because it starts us thinking: what would need to change to make where I am right now much, much better?
If I'm thinking for the whole world, it's about equality and opportunity: everyone having all the necessities of life and being able to flourish and grow and learn, without having to grind for a living. (As a side note, and perhaps for deeper discussion another time, I think Jesus talks about the kingdom of heaven as starting right here, right now on Earth, and so I need to think about what small steps I can take by working, voting, and advocating to make our world more like this right now.)
For myself, it really is just more time and opportunity and fewer constraints on doing the things I enjoy doing: learning, riding motorcycles fast, and spending time with my beloved.
We say "time is money," and it's true: the reason I have little time is because I'm trading most of it for money at the moment. Some of that money is basically a big "battery": the retirement savings that will take some of the time I'm investing now and give it back to me in retirement. But what we often want to buy with money is time anyway: a vacation, some time out from the daily grind to think and ponder and learn.
A socialist afterlife
So the afterlife that is promised in heaven is attractive, to me, at least, not for mansions and streets paved with gold, but for unlimited time. The lines from "Amazing Grace" encapsulate this perfectly:
When we've been there ten thousand years
Bright shining as the sun
We've no less days to sing God's praise
Than when we'd first begun.
That's a mind-stretcher: infinity minus ten thousand is still infinity! We can never run out of time.
I used to play guitar a lot, but it's one of the things that's been pushed out by time pressure. If I have infinite time, and I want to, I can spend Malcolm Gladwell's 10,000 hours (the time he suggests is required to fully master something) just learning guitar, and join Andres Segovia or Steve Vai in expertise… and have no less time than when I started.
None of that would cost: some of you are gonna hate to hear this, but heaven is the ultimate socialist paradise, where everyone has full access to all resources and no one pays for anything! What is given is given freely. There are no landlords, and if we make something – the Bible speaks of growing vineyards and planting crops, and my avid gardener friends will love that, but there are other things we can learn to craft – it will not be taken from us… but we will likely give a lot of gifts.
The concern about keeping my mind active to ward off dementia wouldn't be a consideration in a perfect and eternal body, so the learning would genuinely be motivated purely by the desire to learn, rather than any instrumental considerations about future gain.
Eternity
When fiction and science fiction have taken on the concept of eternal life, they have almost always come to the same conclusion: that eventually boredom would set in. Maybe the first ten thousand years would fly by, and even the second, but after the third million or so, when everything possible to see, do, and experience has been done thousands of times, terminal ennui would carry us off.
I think that's a failure of imagination. It tries to understand eternity within the constraints of our present world. But the universe is large and Earth is tiny. If we're able to travel beyond Earth (or the New Earth) – and with an infinity of time, we can learn – the universe is larger and more diverse and complex and incredible than we can imagine. Perhaps not infinite, but close enough for our purposes, so that the bounds of what we can come to learn and know and do can keep expanding for a very long time indeed.
So what about you? What do you want to learn, when time and money and materials and opportunities are no object? Will you gain deep knowledge of Scripture or some other texts, will you learn skills in ballet (with a body that doesn't age or fail) or sculpting, delve into quantum physics, perfect the writing of sonnets…? With infinite time, how will you grow? What changes to where you are right now would make it much, much better?
Bibliography

Wu Z, Pandigama DH, Wrigglesworth J, et al. Lifestyle Enrichment in Later Life and Its Association With Dementia Risk. JAMA Netw Open. 2023;6(7):e2323690.doi:10.1001/jamanetworkopen.2023.23690
---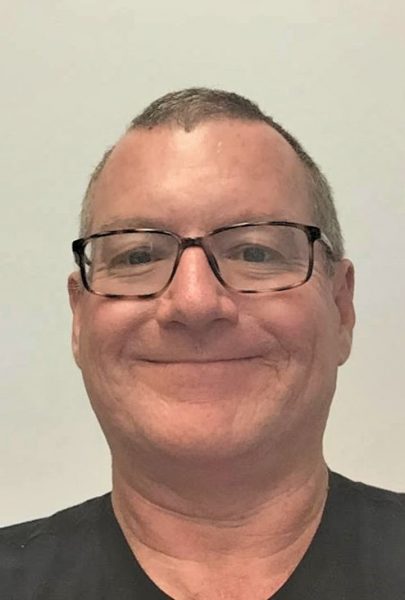 Dr. David Geelan is Sue's husband and Cassie and Alexandra's dad. He started out at Avondale College, and is currently Professor and National Head of the School of Education, within the faculty of Education, Philosophy and Theology at the University of Notre Dame in Sydney, Australia.
Graphic image by Tumisu from Pixabay
Real quick…

When you give to Adventist Today you can be sure that you are making a serious difference in support of transparency and open discussion in the Adventist community. It's 2023 Summer Fundraiser time at AT and we are counting on YOU to help us continue growing. AT is constantly recruiting writers and commentators from around the world. We are doubling down on investigative journalism. And we are passionate in our belief that AT's accessible, independent journalism can help the Adventist Church be the best it can be

.
Thank you for giving generously to build the future of AT.
Donate to AT by clicking here: atoday.org/donate