by Sam Millen, 4 November 2017
October 31st has come and gone. No, I'm not referring to Halloween in America, but All Hallows' Eve (All Saint's Eve) in Germany 500 years earlier. On October 31st, 1517, the German monk and theology professor Martin Luther decided to nail his 95 Theses against Indulgences on the Bulletin Board in his town of Wittenberg (which happened to be the Castle Church door) because he knew there would be a large crowd the next day celebrating All Saints Day. Although some scholars dispute the historical accuracy of Luther actually nailing a document to a church door, many view this event as the official beginning of the Protestant Reformation.
Like many pastors and church leaders in North America, I have enjoyed the Reformation Tour in Germany and Italy hosted by our former NAD President, Don Schneider and his wife, Marti. Ever since I visited Wittenberg in 2013, I have wanted to return on October 31st, 2017, for the 500-year commemoration of the Protestant Reformation. It had been my dream for more than four years.
When the date finally rolled around, I found myself getting up as usual and going to work like everyone else. I was more than 5,000 miles away from Lutherstadt Wittenberg in Germany. You see, I'm not a pastor anymore, and I couldn't use "professional development" funds, or "professional development" days, or consider a trip like this as a tax write-off because church history was a related field to my employment. Don't worry, I wasn't fired and I'm not bitter at anyone – actually there are many things I miss about being a pastor (not everything of course!) and it was very difficult to say goodbye to my members and colleagues.
Some time ago, I told my wife when she was offered a good teaching position, I would find something to do for employment – ideally in my field, but not as a requirement. Being a true egalitarian, I never thought it was fair when spouses have been expected to follow the clergy they were married to from one location to another, searching for any available work. Now I like to joke, since my wife is the "bread-winner", I get to "hang out" at a resort all day. Actually, I am at a beautiful resort all day – working in guest services, but I am certainly not paid to just "hang out".
As October 31st approached, my wife was willing to take care of the kids on her own so I could travel to Wittenberg, because she knew how much the trip meant to me. My manager at the resort was also prepared to work out the schedule so I could go. It was down to the wire! So why didn't I board a Lufthansa flight? It's because my manager happens to be very insightful and intuitive – she's a Christian, an Evangelical Quaker. She made me realize rather quickly the true reason for my burning desire to take this pilgrimage – more so now than ever since I find myself in the real world where my M.Div is viewed by some as a degree in mythology. I was chasing a "spiritual high".
I don't believe there is anything wrong with traveling to Wittenberg, or any other place mentioned in the Bible or church history – for those who can afford it without placing extra burdens on loved ones. However, I was deeply troubled by my sudden awareness of an unveiled need for a "spiritual high". Did my faith really need it? Hearing our pastor refer to the Reformation in church this morning, it struck me how Luther's rediscovered understanding of God's grace is still so amazing 500 years later. As a scrupulous and conscientious monk, Luther was keenly aware of his sinful shortcomings – which is why he found God's grace (unmerited favor) even more overwhelmingly breathtaking.
In an article entitled, "Why Do Spiritual Highs Fade?" – James Beevers observes, "Every year at Christian camps, conferences, and other events, kids, teens, and adults get fired up and often tearfully rededicate their lives, claim victory over pornography, over marital strife or anger, and resolve to give Christ their all. However, within months, weeks, sometimes even days, the resolve weakens and crumbles before the onslaught of the return to everyday life."1 Instead of searching for "spiritual highs", perhaps our faith would be better sustained by continually focusing on God's grace – wouldn't that be the best way to commemorate the Reformation and Luther's legacy?
(It still would have been awesome to be there though.)
---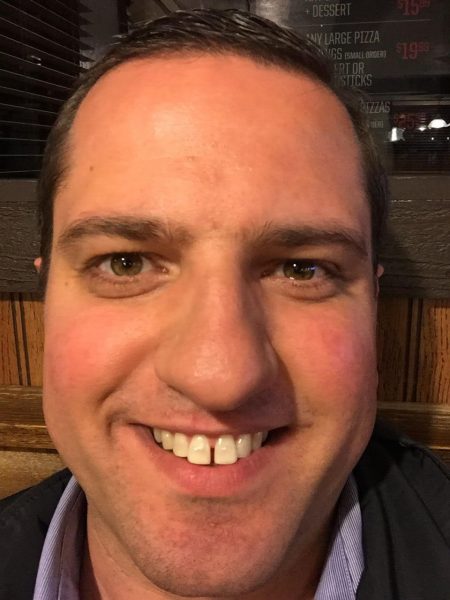 Sam Millen has been a school chaplain, bible teacher, youth pastor, associate pastor, and district pastor in conferences across the United States and Canada. He has now worked in Guest Services at Rosario Resort & Spa for almost three months.