Adventist Today Reporters at Annual Meeting of GC Executive Committee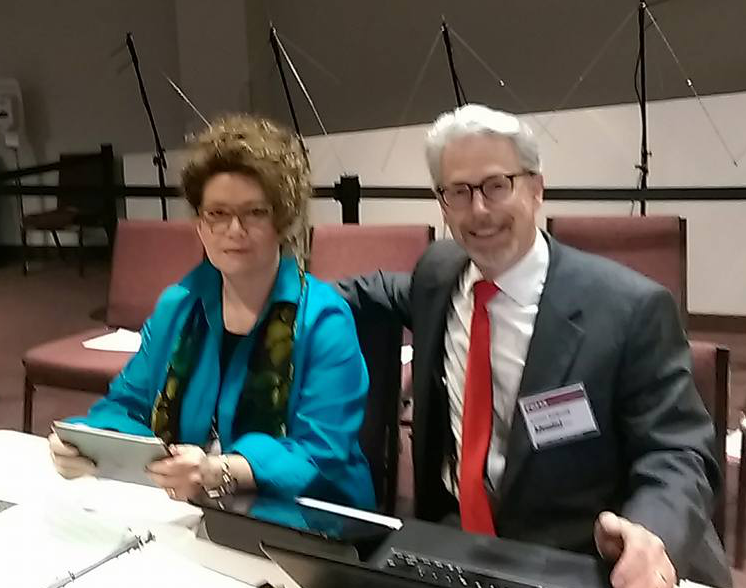 Adventist Today is providing short news bulletins on Twitter and Facebook throughout the several days of the annual meeting of the Adventist denomination's governing body; the General Conference executive committee.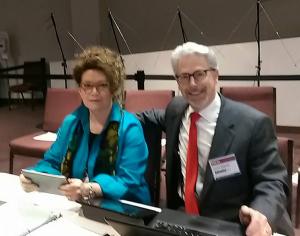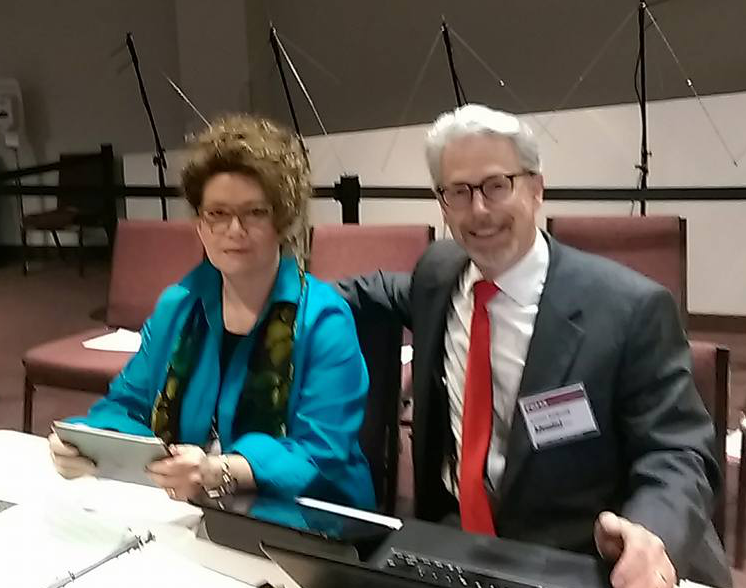 This picture shows our reporters on site posting news as it happens. Dr. Loren Seibold is executive editor of Adventist Today and serves the Adventist denomination as the pastor of a three-church district in Ohio. Pastor Carmen Seibold is a hospice chaplain in Columbus, Ohio, and a volunteer journalist with Adventist Today.