Adventist Today is Looking for Journalists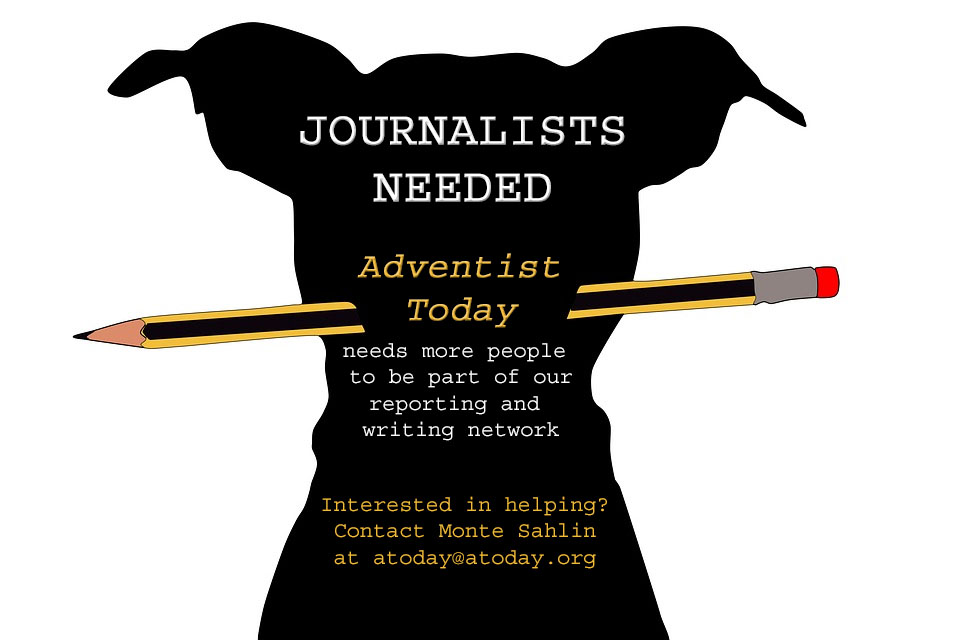 Adventist Today is looking for individuals with education and experience in journalism to be part of our reporting and writing network. We need journalists both in the United States and internationally who are willing to take assignments and to monitor developments related to the Adventist faith and organizations in the region or community where you live. They do not need to be church members nor currently employed professionally in journalism, although either or both are welcome.
If you know of someone who might be interested or if you would like more information, please write to Monte Sahlin, CEO of Adventist Today by Email at atoday@atoday.org or by regular postal mail at P.O. Box 1135, Sandy, Oregon 97055, United States of America.