by Wandile Bangisi, May 24, 2016:    The Adventist church in the Southern Africa-Indian Ocean Division (SID) has been engulfed in allegations of academic dishonesty in the past few weeks. These allegations found their way to a newspaper in South Africa, The New Age. The story has also been covered by Adventist Today and by Spectrum, the journal of the largest association of Adventist academics.
More questions seem to surface as days go by. Metaphors that involve reptiles are being used. Some have pictured the story as one of focusing on dealing with lizards (academic dishonesty), but discovering that a large crocodile is emerging (fraud, lies, deceit and blatant corruption).
On the surface, it seemed that the issue was a case of academic qualifications acquired at an unaccredited institution. Normally, one would expect the holder of the qualifications to admit that indeed there was an error of judgment in acquiring such. However, it took a whole fifteen years for an admission to be made. It is also ironic that the church, not the individual involved, made the admission. To this day we have not received a word of admission from Pastor Paul Charles of any error in acquiring such unsubstantiated documents without clear proof that he has a bachelor's degree. That the said institution where he acquired such documents does not seem to have existed is cause for serious concern.
The SID executive committee, which recently met to discuss this issue (along with other agenda items), has not released a public statement to the church at large. That silence may only taint the name of the SID further. Why is Charles not placed on precautionary suspension, pending completion of an investigation or a disciplinary process? Surely it can't be business as usual?
The SID's lack of openness and transparency on this issue may give credence to the rumors and allegations involving the SID president concerning his PhD from the University of South Africa (UNISA). The university has confirmed that the degree is legitimate and that it was conferred at a graduation on September 8, 2014. However, attempts to get access to the dissertation from the university library and anywhere else have proved fruitless. The sooner the president clarifies issues surrounding his dissertation, the better. There are allegations that it was co-written or ghost-written by some yet unnamed person(s). What's the veracity of that?
It is in times like these that upright Christian leadership is required. Admit fault where appropriate. Deal decisively with issues on the basis of Christian ethics. Be consistent in the application of policy provisions. Do not set any precedent that cannot be sustained by policy in the long run. To avoid any prejudice or bias, an independent committee made up of individuals other than members of the SID executive committee or administration needs to be appointed to look at all the allegations.
---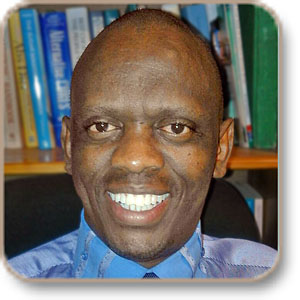 Wandile Bangisi served the Adventist denomination as a pastor, hospital chaplain and secondary school Bible teacher, and is currently in private practice as a pastoral therapist and relationship counselor.