By Robbin Lewis  |  28 October 2010  |  
Cancer—the very word has always been an uncomfortable, unpleasant word in my lexicon. But in 2012, the word—and the disease—became a part of my life tapestry. 
On June 21, 2012, I was diagnosed with breast cancer—and not just any breast cancer. The diagnosis was triple negative breast cancer, a more aggressive type. I learned that the treatment would be mandatory chemotherapy and radiation. I also learned that should the cancer return, my options would be limited. That was important to know, and it was one of the things that informed my eventual treatment decisions.
Turning to God
If you had asked me in 2012 about my prayer life, I would have told you that it was good. But this news put my praying in hyper speed. What did that look like? A lot of tears and prayers, but for me, mostly listening. I was laser-focused on hearing Him speak personally to me.
I tell people that this diagnosis has been more of a blessing than a curse. It is an oversimplified way of saying God used this diagnosis to change me for the good. 
For me, the first thing God did was bring to my memory a few of His promises. 
Jeremiah 29:11: for I know the plans I have for you. 

Hebrews 13:5: I will never leave you or forsake you.

Philippians 4:13: I can do all things through Christ.

Matthew 10:26: With God, nothing is impossible. 
It was God's way of assuring me that although this part of my journey might look daunting, He wanted me to remember and claim His promises—His way of saying, "I've got you!"
These powerful texts played on a loop in my heart and mind every single day. 
The Plan 
My plan was to be a good patient and follow what my medical team recommended. No wavering. I had envisioned a meeting that began with facts about the disease and my case in particular, and ended with a definitive plan from the team, and a high five as we were walking out of the room. 
That did not happen. They presented a lot of information, explained the options, then they looked to me to make a decision: "So what would you like to do?"

That was daunting.
I was overwhelmed. I didn't know where to begin. It is like you are at a train station minding your own business and focused on navigating your journey, and someone taps you on the shoulder to tell you that the train that is about to leave the station is yours! You had no idea, but now you have to hurry and catch it! 
Because we are all at the station, waiting on that train. Some of us get on sooner than others. 
I believe that God has a plan for everyone's life, and I believe that God knew before I was even born that that day was coming. I became keenly aware of His divine touch in my life. Who knew that an introduction over 40 years ago to a young medical student at a school-sponsored retreat would be important to a medical decision in my future life? God knew. He knew I would need my husband's compassion and his expertise as a physician to help me navigate my journey.
The Lessons
I believe that day I received an assignment from God. I read somewhere that God gives the hardest battles to the strongest soldiers. I disagree. Because of my own experience, I have personal knowledge that God actually allows unpleasant things to happen to all of His children. It is the battle and reliance on Him in a trial that makes us strong.
God had lessons for me to learn, and as the Master Teacher He showed me how this customized trial was the perfect setting for those lessons.
Lesson #1: God provides support when you need it
God provided an angel. She became a significant part of my journey in a very meaningful way.
In the middle of her own personal battle with breast cancer, even in her pain, she took the time to take me to lunch and offer her assistance. She stayed in touch with me throughout the process, leaving unexpected gifts on my doorstep during my hardest treatments, texting me when I needed it the most, giving unselfishly of her time and presence. She was exactly what I needed and was an answer to prayer!
Lesson #2: There is no wrong time to witness to someone 
On the first day of my orientation to chemotherapy, the office called and canceled my appointment. They told us there was an emergency. I was already hyped to tackle my disease, and was a bit discouraged. We set another date. That day came and we went in for the visit. The nurse practitioner explained the process and was about to leave. 
My husband asked the nurse what the emergency was that caused the cancellation. She paused for a minute, and in a very soft and tearful voice she shared that her father had dropped dead suddenly. My husband and I expressed our sympathy but we also asked if we could pray with her. She exclaimed, "Are you believers!?" We said yes and prayed with her. 
For the entire time of my chemo she made rounds and made me her last patient so we could pray and talk about the goodness of God. 
Had I not had cancer, I would have never met her. We didn't run in the same circles but God used me and my illness to witness to her and as a byproduct, she witnessed to me. Priceless!
Lesson #3: God's already working on the solution 
As Byron Cage's song "He Will Answer" says, God dispatches angels before we even pray. Where the cancer was located meant it could easily break out into other systems—but astonishingly, my cancer had not spread. 
The team was puzzled but I was not. Even before I had received the diagnosis, God had put up a barrier to keep the cancer back! 
I felt that this was another "God sign" to me that He was with me and to trust Him.
Lesson #4: Use the trial for good
I was given healing and a rebirth from my experience. 
At the time I had no idea how many people, mostly women, are diagnosed with breast cancer. 1 in 8 women will be diagnosed in their lifetime. Every 5 seconds someone is being told they have breast cancer. And although the numbers are lower for men, breast cancer is not gender-specific: men as well as women get breast cancer. 
I remember how confused and lost I felt. So as I was receiving treatment I remember pledging to God that I would try to be a guide to anyone who had received the diagnosis and needed help.
My husband and I have had a wonderful opportunity to share with others whatever assistance we can provide. My husband explains the technical details of the diagnosis and functions, when needed, as an advocate for the person by speaking with the medical professionals. 
In our small network, we have been that bridge to healing that was so freely given to me.
And now, at the end of Breast Cancer Awareness Month, I get to share my experience with Adventist Today readers, encourage you to get tested if you haven't been, and tell my story of how God saw me through!
Lesson #5: His promises are true. Trust Him.
I tested His promises and He did not fail me. 
Someone asked the question, well, what if God had not healed you? 
Naturally, we were praying for healing but the idea that healing might not happen was always in my thoughts. 
I had to trust God's plan. 
On a very low day, right after chemotherapy, I was having a pity party. My spirits were down and I began bemoaning my circumstances. In that moment God asked me, Do you trust Me? I told Him yes but then He asked me: Even if I don't heal you? 
I was stopped dead in my pity. It took me a minute to respond. I was so familiar with the standard "God's will be done" prayer, but I hadn't really focused on the possibility that my death could be His plan!
I started thinking about what ifs. I remembered Abraham's story regarding God asking for Isaac to be sacrificed, and I thought, if he could have faith, why not me? 
I remembered all the goodness that had come my way because of God, the immeasurable blessings, and I realized God just wanted to know if I truly trusted Him with my life. 
I said to Him, "Lord, even if my cancer returns, I will still trust you." Whatever He had planned for me was the only plan for my life. 
At that moment an amazing calm came over my soul, and from that point on I felt protected. He had calmed my anxious heart by reminding me of His steadfastness and love. 
I don't really talk about that moment because some may think it is "hocus pocus" stuff and not real. But it was. The whole conversation was surreal. 
And my anxiety should the cancer come back? You learn that once you have cancer you are never "cured." You are cancer free, but relegated to the term "remission." That means it could return. 
Although that knowledge changes your life forever, you can't dwell on it. I decided that was now God's problem. I didn't have any time to waste on something that was already above my pay grade. I had officially left it at the Master's feet, not my burden to bear. 
Since this experience, you might ask, what has been the biggest change in my life? 
My belief in prayer is solidified. I know that I am a walking miracle and I don't take that lightly. 
The thing that matters the most is family.
I am not afraid to be vulnerable anymore. God's presence gave me courage and I have allowed Him to take up residence in my life. He's right beside me.
The journey was worth the lessons learned, and I am grateful for every day He has given me!
---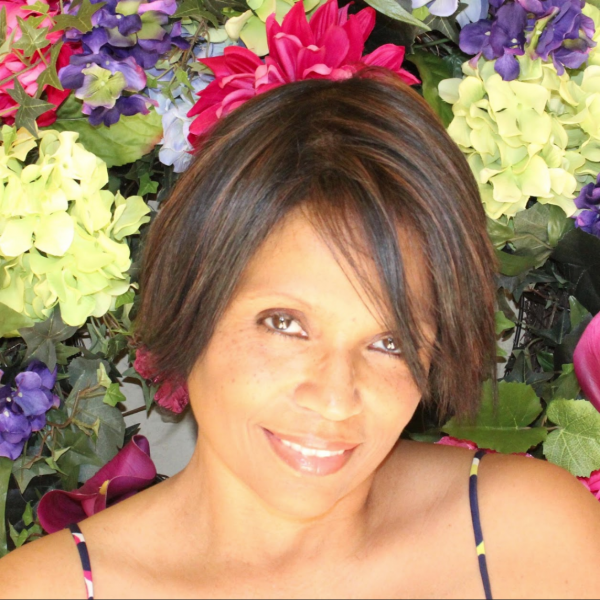 Robbin Anderson Lewis attended Union College and graduated from Loma Linda University. She and her husband have been married for 40 years, and have three children and five grandchildren. She works as the office manager in her husband's medical practice. In 2012 Robbin was diagnosed and treated for an aggressive form of breast cancer, and has since tried to encourage other women by sharing her experience and testimony. She is active in the Seventh-day Adventist church as a singer, writer, and event planner.