by Arthur Sibanda  |  22 September 2021  |
This year's global Women's Ministries Week of Emphasis used the theme Bringing Peace Home: Addressing youth violence at the roots. 
Women's Ministries is a department I initially viewed with suspicion through my patriarchal lenses. Yet the Women's Ministries department has continued to demonstrate excellence in giving voice to issues which have traditionally been swept under the carpet. It has proven beyond any doubt that women have the courage to correct our cultural malpractices. Abuse directed at women, which in some cultures had become an accepted norm, has been challenged yearly through the End It Now campaign.
This education event, too, was a success. For several years I have noticed a deafening silence within our church circles to acknowledge that pornography is rampant among our church members. I was happy to find the Women's Ministries department dedicating significant time to address it during this just-ended week of emphasis.
We have an official statement on pornography from 1990, drafted by then-president Neal C Wilson. The Church Manual also gives guidance on the actions that must be taken when a member who struggles with pornography is brought for discipline before the church board (I don't know if that has ever happened), though I have previously said here that the current guidance from the church manual is inadequate to address this issue.
was pleased to see a set of comprehensive steps for those struggling with pornography addiction given in this event's resource handbook. I also commend Ted and Nancy Wilson for making a video presentation on the topic, conveying an official acknowledgement that we need to take this social plague seriously.
Hit-and-run healing
I think there are some reasons for concern, though.
First, there is a tendency for issues like this, emphasized during one week, to sink into oblivion once the hype has died down. We have often taken a programmatic "hit-and-run" approach in which there is no deliberate follow-up to ensure continuity. 
I suspect this is because openly navigating the maze of possible sexual misdemeanors potentially exposes our fragile reputation to the public gaze. We'd rather dwell less on such potentially controversial subjects, preferring to give attention to these contentious issues in episodic spurts so as not to soil our public image by implying we, ourselves, may have such a problem among us. While we would have seemingly admitted that our corporate body is facing a destructive force, we have ensured we don't trouble the deep waters in order to maintain the status quo. 
A second concern is that while the seminar boldly tackled the subject, it fell short of carving out an ongoing response which fits the Adventist culture. Yes, the resources recommended for use in the resource handbook were detailed and comprehensive. The YouTube video links helpfully painted the reality of those battling pornography addiction. 
Yet as far as I am aware, none of the featured videos were of Seventh-day Adventist individuals. 
The danger in approaching it this way is that it may be misconstrued to mean no Seventh-day Adventists have this problem. Perhaps it portrays a lack of willingness on our part—at least as a corporate body—to be vulnerable enough to let everyone else know that we, too, also struggle with the vices that other Christian denominations do. These other groups have had the courage to openly admit the existence of addictions among them.
Is prayer enough?
Finally, I want to voice a challenge to what seems to be a "tell Jesus alone" solution to bringing lasting change to those struggling with pornography addiction. 
I agree that God is the ultimate antidote to the sin problem. However I feel we over-generalize when we tell those stuck in a sexual vice to seek God's help alone. Most sexual recovery ministries will point out that seeking accountability and support from other trusted fellow believers is key for success in recovery. 
I have sometimes felt that in our Protestant aversion to the confessional box, we have thrown away certain confessional exercises that have demonstrated the ability to break down the shackles of crippling guilt and overwhelming shame. We have biblical instruction that encourages believers to open up to other believers about their struggles. James 5:16 says,
So, because the Lord Is able to heal the sick and to forgive sins, tell each other the sinful things that you have done, pray for each other that you may be healed. If righteous people pray and ask fervently for God to do something, God will act powerfully and will certainly do it.
It could be that the take-home message for an Adventist struggling with pornography is that all you need to do is go online and visit the recovery websites, while making sure that no one else in your local congregation finds out that you are struggling. While Jesus is the source of all power to overcome sin, He has purposely designed to make His healing power work through people. We therefore need to create conducive spaces to confront difficult issues together.
There is no reputation to save when one's own house is burning down. If we wish to seek positive change, it will not be just in official statements, nor in seminars, nor self-help websites, but in a deliberate willingness to be vulnerable and honest, to seek the accountability of other Christians. Nor can we depend on other Christian denominations to fight our battles if we wish to effectively address this issue. We need intentionally to create safe spaces within local churches where those seeking recovery may find help. 
---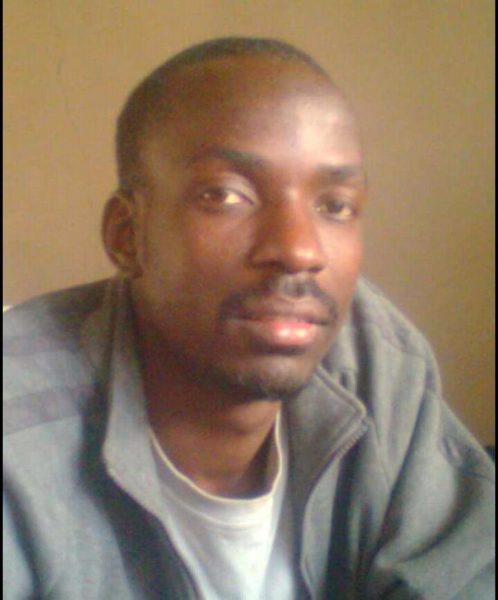 Arthur Sibanda is a mental health nurse in Victoria Falls, Zimbabwe. He and his wife, Mercy, have one daughter, Nobukhosi Tashanta. He enjoys writing, composing songs, and singing, and is also involved in a ministry helping people overcome sexual brokenness.