by Edward Reifsnyder  |  23 February 2023  |
It is the year 2200. What has become of the Seventh-day Adventist Church?
Now right off the bat, many readers will say, "That's not possible; I am certain Jesus will come before then."
But hear me out. It has been roughly 180 years since intense focus began on the second coming of Jesus in the early 1840s. If we could talk to William Miller, James White, Ellen White, or many others from that era, they would be shocked to know that 2023 rolled around and Jesus still had not come.
So what if another 180 years rolls by? What if the past is a predictor of the future?
Evidence
Jesus' disciples likely felt shocked, disappointed, and baffled that he did not return in their lifetimes. After all, they believed these statements:
"Truly, I say to you, there are some standing here who will not taste death until they see the Son of Man coming in his kingdom." Matthew 16:28
"I say to you, you will not have gone through all the towns of Israel before the Son of Man comes." Matthew 10:23
"Truly, I say to you, this generation will not pass away until all these things take place." Matthew 24:35
"Then we who are alive, who are left, will be caught up together with them in the clouds to meet the Lord in the air." 1 Thessalonians 4:17 (emphasis added)
Based on Jesus' own words, they expected to personally experience the second coming.
"…they [first apostles] foresaw no extended future. They passionately believed that God was about to fulfill his ancient promises to Israel: to redeem history, to defeat evil, to raise the dead, and to establish a universal reign of justice and peace. Their immediate source for this good news had been the prophecy of Jesus himself."[1]
An expectation of this phenomenon known as "soon" carried forward into the mists of the Middle Ages.
"Medieval writers divided history into periods such as the 'Six Ages' or the 'Four Empires,' and considered their time to be the last before the end of the world."[2]
In 1844 there was another group of people who also "passionately believed" Jesus was coming immediately. They too did not foresee an extended future. But they too were disappointed.
Many current Adventists have parents or grandparents, or even themselves, who were amazed that time lasted long enough to finish high school, or college, or get married, or have children, or retire. My parents experienced and expressed that disbelief.
Sixty years ago, during the Cuban missile crisis, I stopped by my girlfriend's home one evening. There was a mountain of camping gear, food, and supplies piled in the middle of the living room. It seemed to that family that it was time to flee to the mountains. The end was approaching.
Not soon
"Soon" has yielded no results for 2,000 years except disappointment and possibly disillusionment.
I believe the available evidence says that it is entirely possible, perhaps probable, that humans will see the year 2200. The available evidence says that predicting dates or even general time frames is an exercise in futility.
In every age since Jesus roamed the Levant, believers have been surprised by the duration of time. 2,000 years have passed. So what's another 180 years? Is that any less believable than the 2,000 years of disappointment we've had so far? I think not.
This matter is challenging because we have been deeply acculturated to think in terms of immediacy regarding the second coming—as, apparently, have Christians in all ages. We have thought we knew how things would unfold. We hear "soon" comments all the time. World conditions are bad. Natural disasters increase. The economy is in a crisis. Crime is rampant. The pope is doing something suspicious. The culture is awful. A Sunday law is imminent. There is another war. Surely Jesus must come!
Well, yes, he might come soon. Or, he might not. Based on history, I can't say. Can you? So far, during these 180 years, Adventism's expectations of immediacy have been just plain wrong. What have we learned from this reality?
I believe that a banging drumbeat of "soon" for hundreds of years is untenable, unhealthy, unrealistic, and indefensible. "Soon" has never really been soon, and we frankly don't have a clue when "soon" will be accurate. For 2,000 years, "soon" has been inaccurate.
The disappointed 1840s believers in an immediate advent recalibrated "soon" based on murky theories regarding the years 1843-1844. Those theories also, like those of the apostles, have been proven wrong by the passage of time. Each generation of Adventists just keeps sliding "soon" further out into the future. "Soon" constantly becomes overdue.
One day a prognosticator of "soon" will be right! Jesus will come! Just be assured it will be a coincidence.
But what is the impact of 2,000 years – or 180 years – of constantly wrong prognostications? Is it healthy? Is there a loss of credibility of the message? Should we even continue prognosticating? After all, Jesus himself said he would come when no one expects it. When no one expects it. By the sheer logic of that statement, the prognosticators will be wrong when Jesus does actually come! So why prognosticate?
The year 2200
In our hypothetical scenario, we have now arrived at the year 2200. What is the nature of the Seventh-day Adventist Church? Has it continued to be wrong about the immediacy of the second coming for nearly 400 years? Or has it adjusted its perspective and its message based on the stark reality of the passage of time? What is the church known for? Or is it still largely unknown?"
Here are some questions to ponder about the Seventh-day Adventist Church in the year 2200:
Does the Seventh-day Adventist church still exist?
Has the church lost its original raison d'etre since Jesus hasn't come? If so, has it found a new reason to exist?
Have the church's eschatological expectations become unrealistic to members and the public?
How is the church relevant to this planet and its people?
What will the main focus of the church be?
Will the church have shifted to a focus on the "kingdom is among you now"?
Will the gospel have gone to all nations and people groups?
Will sermons and public presentations by church leaders still begin with "Jesus is coming soon. Amen!"?
Has the church made adjustments to recognize past realities?
Perhaps the last question above is the pertinent one at the moment. Is now the time to redefine who we are and what we are about? Or should we continue to operate in the "soon" mentality, with all the baggage it carries? How will we know when it is time to evolve? What would the fallout be of abandoning the "soon" mentality? How risky to the church and its members would it be to change? Who would pull the trigger?
My working assumption is that the church will not change by official action of any kind. The leadership structure of our fellowship is ill suited to initiate meaningful change, even if it wanted to.
I would contend that in real life, the "soon" mantra is already receding into the shadows of our fellowship. The church is already changing in an organic way, in spite of what may be said by pastors, theologians, or church leaders. There are many small evidences. Sermons on the investigative judgment, the second coming, heaven, and events of the last days have declined significantly during my lifetime. There is less focus on signs and last day events. There are fewer wilderness skills seminars to prepare for the time of trouble. I sense that even without changes in the position of the church, more and more Adventists are skeptical of "Soon." There is "Soon" Fatigue.
In 2000, Malcolm Gladwell published the book The Tipping Point. It was a hit. The back cover of my edition states that "The tipping point is that magic moment when an idea, trend, or social behavior crosses a threshold, tips, and spreads like wildfire."
At some point, the trend away from "soon" will reach a tipping point where it is inoperative at the informal level of our fellowship without regard to formal belief statements.
There is an expression I found useful in my consulting work. It is an illogic, but you know instantly what it means and are usually stimulated by it: "If this thing (business, institution, mission) did not exist, what would we invent to replace it?"
If the Seventh-day Adventist Church were to de-emphasize "soon," and things associated with "soon," what would it emphasize? What would the raison d'être be?
The most loving people on the planet
I was preparing to discuss John the apostle in a small group. I realized Adventists are much more attuned to John the Revelator than John the Gospel writer. John the gospel guy has so much to say about love and the identity of Christians as lovers of people but we look past that to the beasts.
What if we spent the next 180 years developing our individual and corporate personae, and the culture of our fellowship, in the direction of being the most loving, giving, healing people on the planet?
Would the kingdom of heaven be better situated than if we continued the drumbeat of "Soon" for those 180 years?
The new sabbath reality
I recently listened to podcast[3] of an Ezra Klein, columnist for the New York Times with great interest. Klein podcasts about his renewed interest in observing a sabbath as a blessing to him. He approaches it not so much about the religious angle, but based on his discovery that having a sabbath benefits him.
Adventists have historically viewed Sabbath as more a legal obligation than a blessing or joy, in spite of the fact that Jesus said the Sabbath was made for man, not the other way round.
What if the Adventist church became known as the champions of a sabbath because of its blessings to mankind? What if we developed a whole body of research and information strategies that communicated the benefits of sabbath to a secular world? What if we did that for humankind without an evangelistic hook?
Would that be a good way to invest 180 years?
The kingdom is now
Jesus referred to the "kingdom of God" often. A great many of those references speak in the present tense. For example, "…behold, the kingdom of God is in the midst of you."[4] But it is also clear that Jesus talks about the kingdom in the future tense in other verses. My takeaway is that the kingdom exists both now and in the future.
The kingdom of God, now and future, displays certain universal values among its citizens. One of those values is on display in Matthew 25 in the parable of the sheep and goats. That value is caring for others and the Other.
That value of caring is closely attuned to the love phenomenon discussed above.
What if the Adventist church spent the next 180 years in an intense life of caring? Would God's kingdom be better served than if the church spent that time beating the "soon" drum?
Permanently ready
I really liked the bluesy arrangement of the song "You'd Better Get You Ready" by the King's Heralds. Jerry Patton's powerful tenor solo defined the musical dynamics. (I sang with Jerry once; it was humbling.)
The basic message of the tune was, "You'd better get you ready, ready, to try on your long white robe" because "King Jesus is a comin'." Of course, the lyrics were a perfect match for the Adventist meme of getting ready for Jesus to come "soon."
But the very idea of "getting ready" for the second coming has puzzled me. Those words are action words I've heard all my life. "Getting ready" implies my need to do things.
But I believe you can't be more ready than simply trusting and resting in Jesus. Period. The call to get ready or be ready shifts attention to one's self and away from Jesus. So what if we spent the next 180 years just clinging to Jesus and his gifts to us, and forget getting ready? In Jesus, we are always ready.
In summary, if indeed it is at least 180 years before Jesus returns, what do you want this fellowship we're part of to be engaged in? Are there better ways of focusing our attention, our resources, and our energies than we have for the last 180 years? You can choose. We can choose.
---
---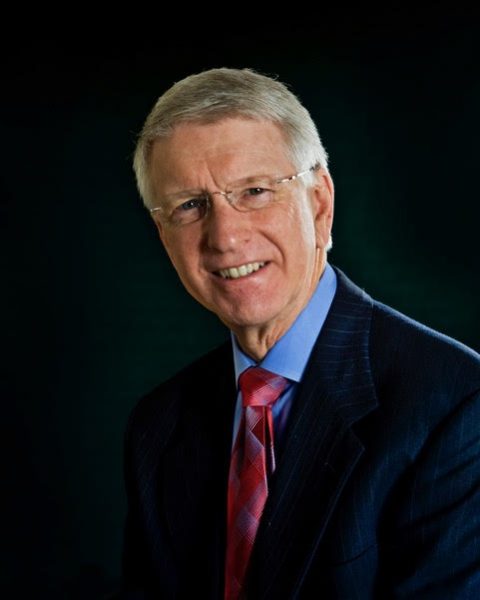 Edward Reifsnyder is a healthcare consultant. He and his wife, Janelle, live in Fort Collins, Colorado.