By Maylan Schurch, February 14, 2016: The One Project format is that a couple of people make TED-talk style presentations, and then the table discusses questions relating to those presentation.
Emily Poole, an advancement officer at Walla Walla University, said this near the close of her talk on the sheep and the goats: "A life committed to others is just about arranging yourself and all of the things that are yours in the direction of loving those around you."
•••
Karl Haffner, teaching pastor at Kettering Seventh-day Adventist Church, is the second of this particular two-presentation "sets." He told us how when he asked his future father-in-law permission to marry the dad's daughter, there was a long silence, and finally the question, "How do I know that you are someone who will take care of my daughter?" Silence, Karl says, plays a major part of many major Bible stories. "God, why are you so silent? Why can't you answer me?" He cited Garth Brooks' song "Unanswered Prayers," in which the singer remembers how he begged God that a certain girl would marry him, but then later thanked God that he hadn't answered!
•••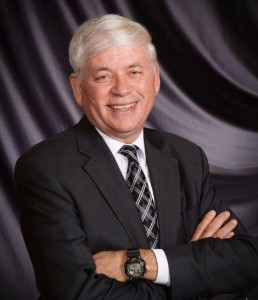 I just talked to a retired pastor who has a deep interest in friendly, accepting churches. We got acquainted when I got back from lunch. He asked me if I'd been to a One Project, and I told him this was my first. "This is my fourth," he said. He told me that since his retirement he has often had the responsibility of going to churches and helping them resolve conflicts and get them talking to each other again.
As I'm writing this, Ofa Langhi (senior pastor of the North Cascade Seventh-day Adventist Church in Burlington, Washington) is speaking about the footwashing service. "I believe that there are many professed disciples today," Ofa said, "that are too great and have more important things on their own agendas than to wash someone else's feet." After all, there are no awards ceremonies out there for the number of toes you have kept clean. In the footwashing service, Jesus gave his disciples the necessary tools to do his work. He has entrusted us–and given us the tools–do do his work today.
•••