By
, May 18, 2017 [Editor's Note: This week I got lucky—my interviewee wrote his own story for me and all I had to do was some minor editing! Binford is a master luthier (a maker of stringed instruments) and his story reminds me of the old one, "The Master's Hands," a story symbolizing God's hands-on work of creating us and helping us create the music we were meant to be in the world. Enjoy! DLK]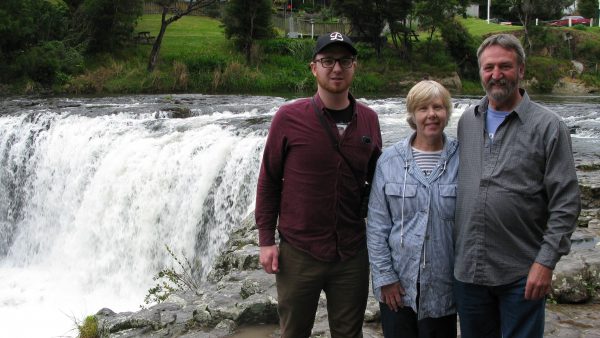 I was born into an Adventist family (Rick and Rita Binford; also one sister, Kiana) in Northern Michigan. I enjoyed the outdoors and making things in my father's garage. I figured I would live in the same town in Northern Michigan my whole life…and I still don't care much for travel.
When I was 16 my family answered a call to Nome, Alaska for my father to become a preacher and share the gospel with some remote villages on the Bering Sea. Leaving our home in Escanaba, Michigan, we drove as far as we could toward Nome. Upon arriving I had two years left of high school. My family had set me up to do home schooling. I wasn't happy about this at all. I had already been taken to an incredibly remote wilderness and to further isolate myself with the idea of homeschooling wasn't very exciting. I convinced my parents to send me to an Adventist boarding school in Washington State—Auburn Adventist Academy—where other Nomite families sent their kids. This was a great place for me to learn self-discipline and I did learn some.
I wasn't entirely sure what to pursue in college. Then I had a chat with a friend, a fellow guitar enthusiast at school, who was enrolling in British Columbia to learn guitar building. This sounded great to me.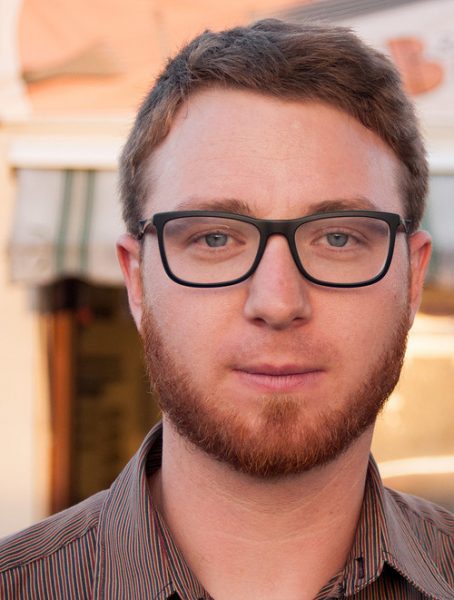 I was quite determined to go there eventually and when the others in my graduating class went to Walla Walla for college days"I went to Qualicum Beach, BC check out Summit School of Guitar Building and Repair, a specialized school in a remote part of Vancouver Island. [Editor's note: I have discovered the school is also highly competitive and hard to get into. DLK]
I was impressed with the school and decided to save my money so I could attend. I returned to Alaska to work at the hospital during the day and deliver pizza at night. I saved up almost enough money to afford tuition and because my father was a preacher I qualified for a subsidized discount to the school.
Attending the school (2006) was an amazing year. British Columbia remains a special place for me. While there, although my Christian walk wasn't strong, the Sabbath was important to me, so I held onto that and made good friends at the Adventist churches in Parksville and Nanaimo. Plus, I always knew where I could get a good meal on a Saturday!
When my course was wrapping up, more interesting doors opened for me. I was due to go to Sweden to finish my tuition for a placement to work in a guitar shop—I even had my ticket bought when my teacher pulled me aside. We often had these random chats about the business side of working with guitars.
He said "Trevor, Bob Benedetto called me and said they need someone in Georgia to fit the necks on Jazz Archtop guitars."
My reply was, "I am going to Sweden, then getting married!"
He said, "Forget Sweden, go ahead and get married, but you absolutely have to take this job at Benedetto!"
So I did. As it turned out, as an answer to prayers and God's leading, my wife-to-be had also qualified for an internship at the hospital in Orlando Florida only four hours away from Savannah, Georgia where I would be working. So for the first nine months we lived separately and I commuted on the weekend.
I had such great opportunity to practice my trade there at Benedetto. I could just volunteer to do something and they would teach me how and then it would be my responsibility. Most of the instruments we worked on were around the $5-6,000 price range. But many other instruments we built were around $35-40,000 per instrument. This was easily the best place for employment after leaving guitar-building school. I was really able to practice my trade on an industrial level.
After working for Bob Benedetto for about two years, my wife and I moved to New Zealand where her family had previously relocated. While I worked in the apple orchards and my wife worked at the district health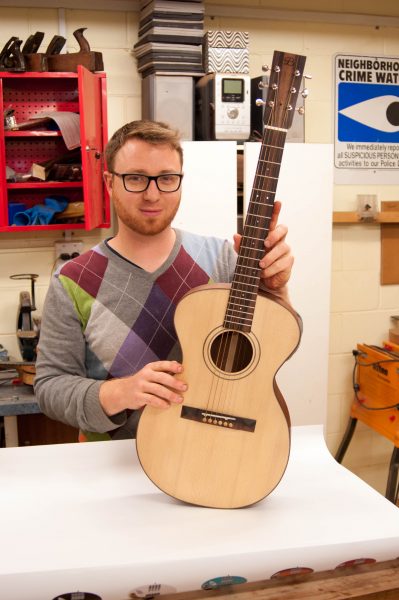 board, we saved up the money for tools so I could set up building guitars. I met a young man at church on my first Sabbath in New Zealand and he gave me some tools to use for my business. This gave me a massive head start in the new country.
It has been a long and challenging journey at times. I have been regrettably divorced for over two years now and it hasn't been easy. My stubbornness has held me back from many blessings, I am sure. But knowing that I serve a loving and forgiving God daily inspires me to keep doing what I believe God has led me to do. Learning to do it for Him is the exciting part.
When people ask me why I ended up working with guitars. I always answer, "Looking back, the doors just opened. I have been blessed with such opportunities in my life that to NOT do it seems more absurd."
Today I am blessed to own and operate a guitar building and repair business in Auckland, New Zealand. I am also developing my own instructional courses helping people build their own guitars and giving people the opportunity to engage their creative minds the way God meant us to.
Sometimes my customers ask me why I don't open on Saturdays and this is when I carefully take the opportunity to share my belief. This is what I believe God has led me to do for now—only God knows the future.